Calypso & Shadow Litter – November 9, 2022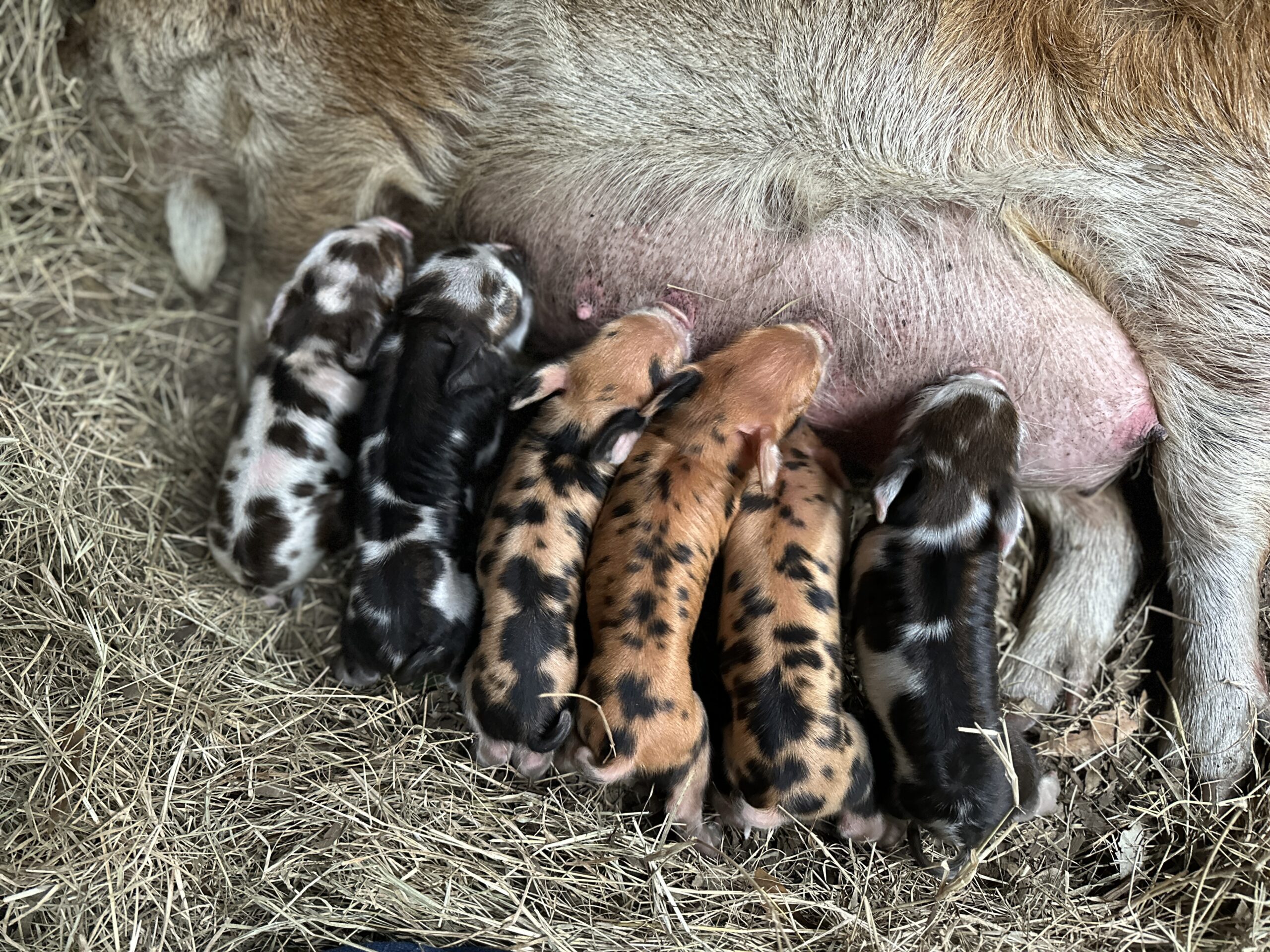 Piglets
Calypso & Shadows litter was born November 9 2022 at about 2pm. They are large piglets! All double wattled, and perfectly plump.
Ginger/Black GIlt
Ginger/Black Gilt
Brown/White Gilt (agouti)
Ginger/Black Boar
Brown/White Boar (agouti)
White/Brown Boar (agouti)
We will update with teet counts and AKKPS numbers as soon as we have that info.
Heritage
The litter COI is 4.8%. These are Rona/Tutaki & Ru/BH Rebecca Gina Piglets.
Sow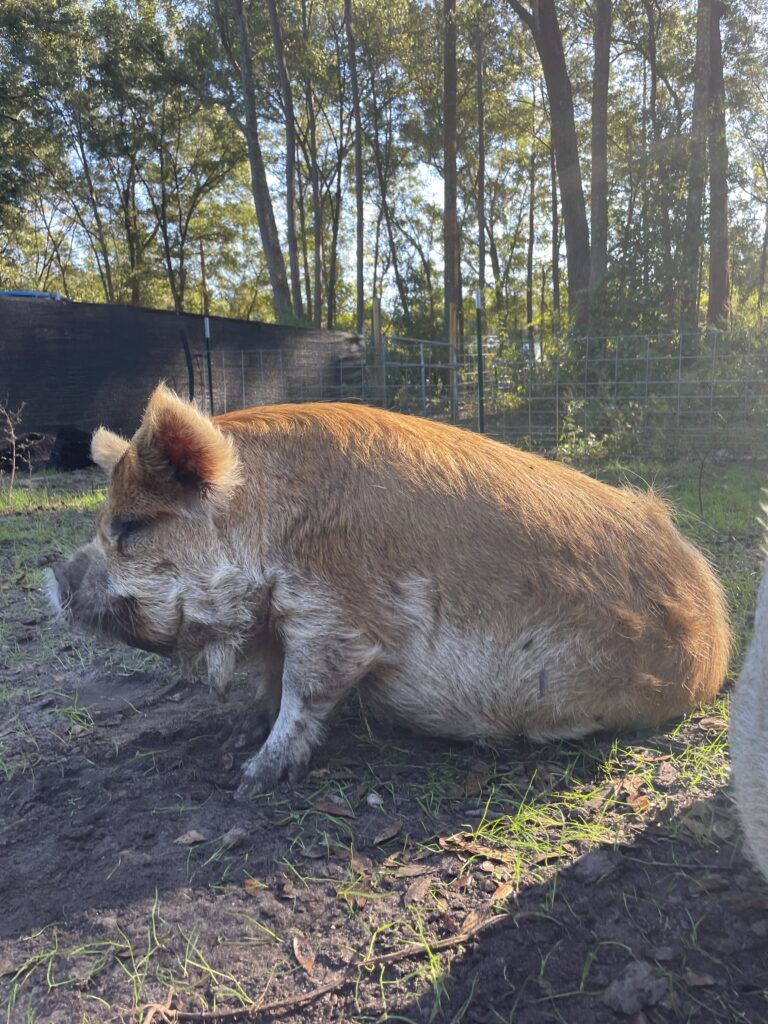 Calypso is the mama of this litter she is a beautiful Ginger swallowbelly Rona. She is double wattled and has an amazing temperament. Fun facts about her is she has an adorable cowlick on her back and she loves to talk to you and make happy sounds.
Boar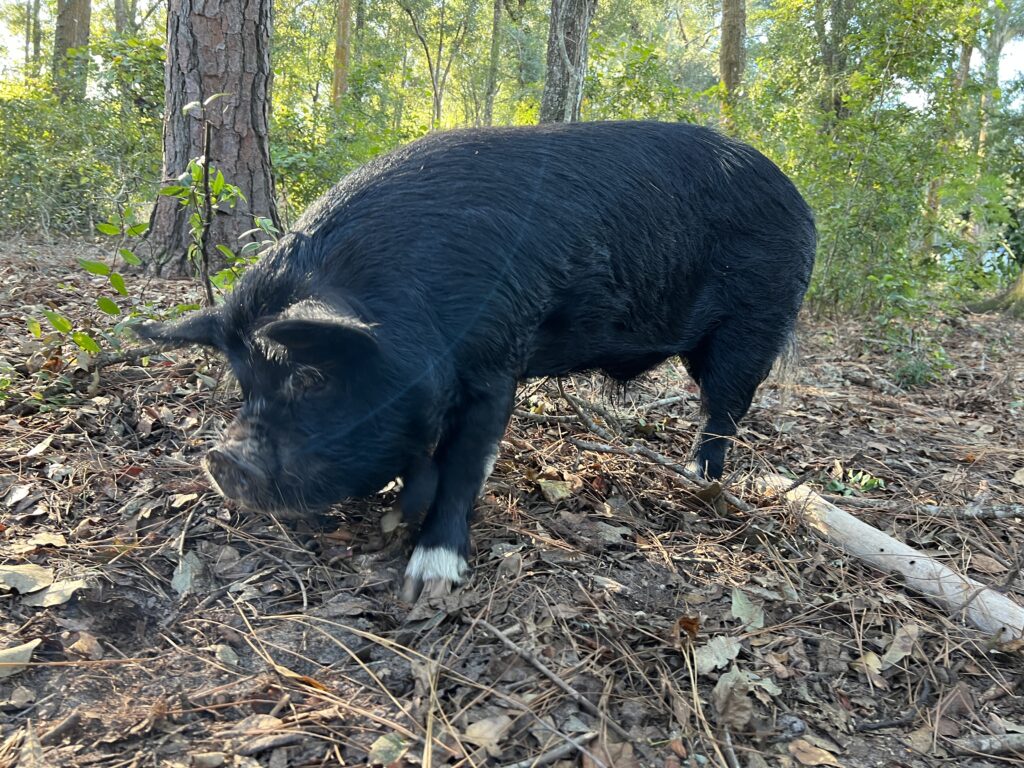 Shadow is one of our most competent boars. He is a Black/White Ru. While he is a snuggler and always out for a belly scratch he knows his job well and always throws beautiful piglets.
Availability/Deposits
We are still evaluating this litter but we are accepting deposits. If you are interested in one please feel free to email ([email protected]) or message us on social media.