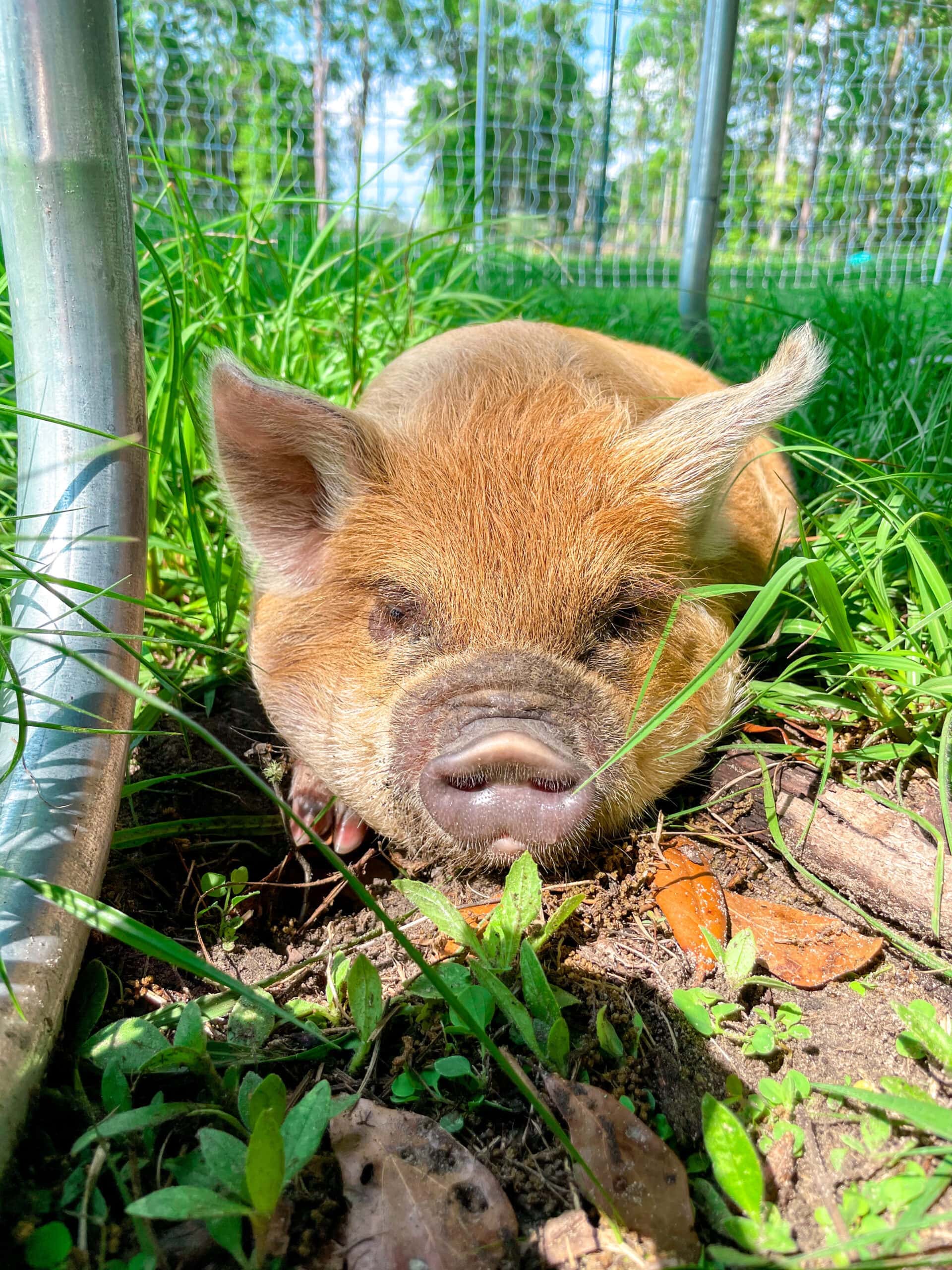 Kunekunes are like potato chips. Once you start you can't stop. LOL Raymond is the first addition to our registered herd. He is from Cook Farm in Georgia. He was born on February 8, 2021 and is a cream colored boar.
Name
He got his name for a couple reasons. We wanted to stick with a name theme, and if you have watched Disney's Princess and the Frog, Raymond is the firefly in love with Evangeline. Also, my husband is a huge Tampa Bay Rays fan and Raymond is their mascot. So, this is Ray. It actually fits him really well, because he is a little Ray of sunshine around here.
Bloodlines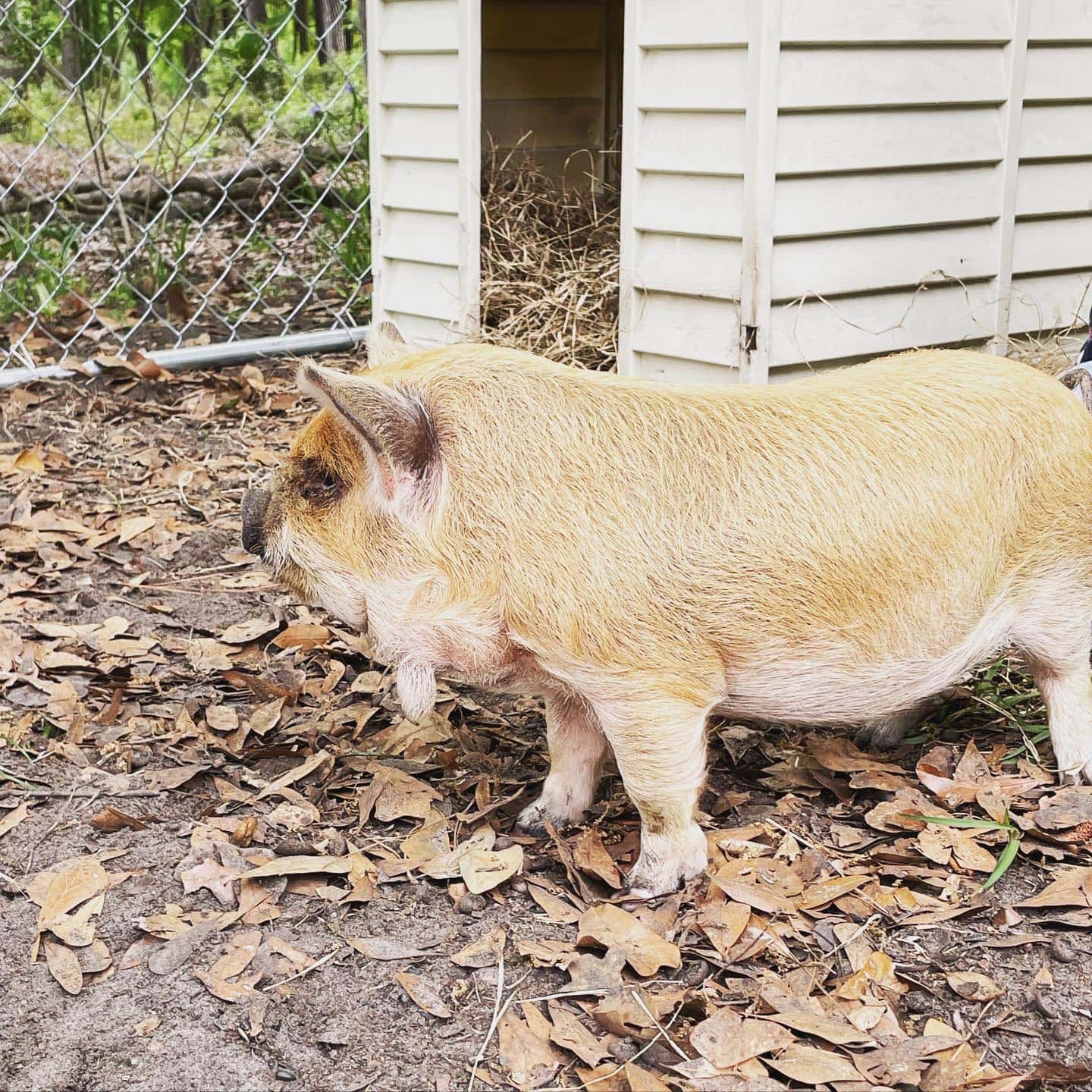 Ray is an Andrew/Jenny Boar with a COI of 5.5%. His AKKPS registration is #15424. If you are registered you can use their online tool to see his bloodlines.
Characteristics
While Ray has only been with us a week or so now, it is very easy to see that he is an easy-going fella. He is double-wattled and so sweet. It took him a couple of days to come around. He is a little cautious, but very loving. He is cream-colored but has some ginger on his head and darker skin around his eyes. To me, he appears to be swallow-bellied.
He is getting along amazingly with the girls. We have them together right now because they are young and we don't want them to be lonely. Ray LOVES grass. It is his love. He is happy to lay in it and graze all day. He hasn't been as big of a fan of some of the veggies we have offered, but he loves grass.
Purpose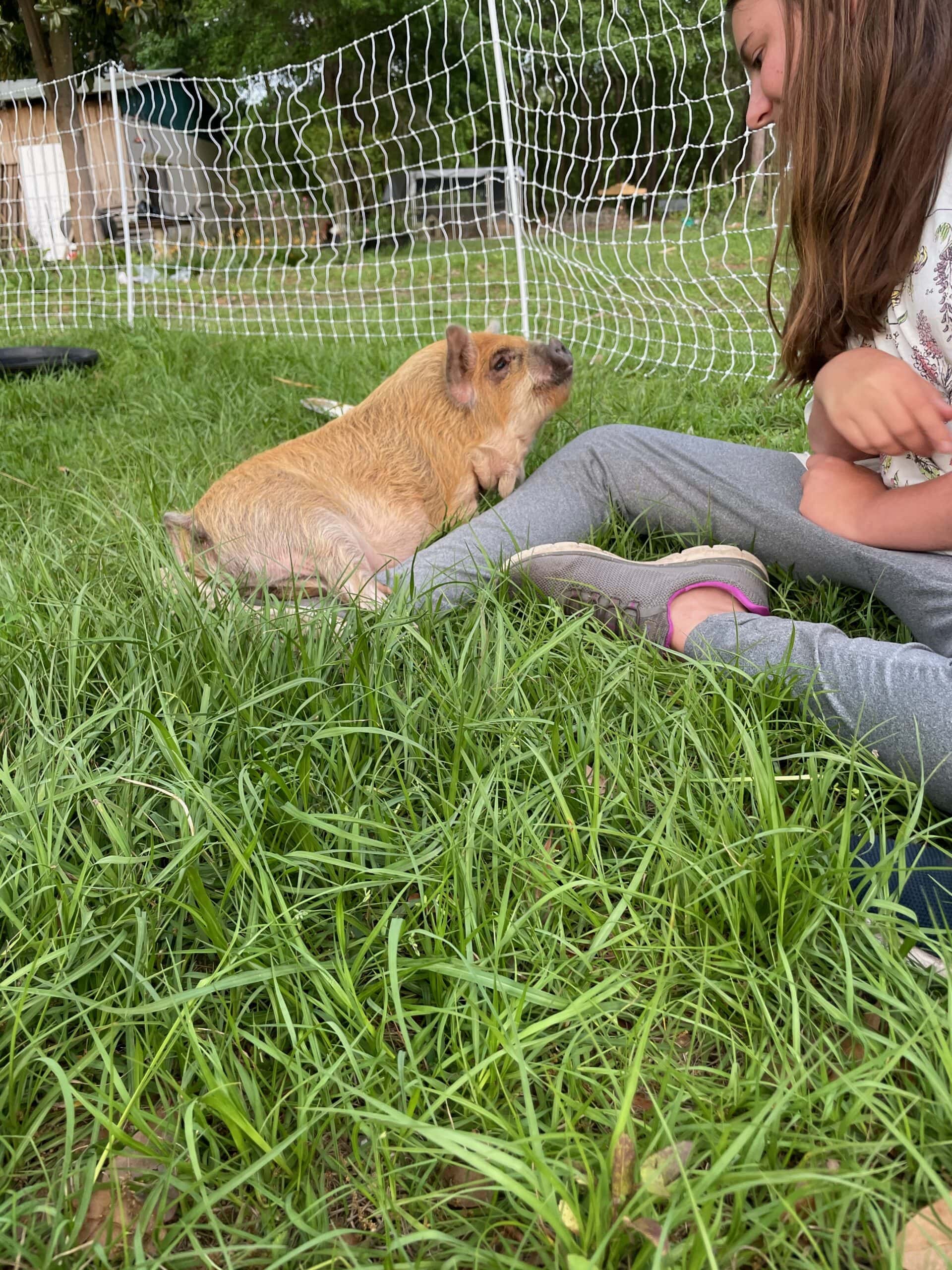 Ray will eventually be joined by another boar, and they will be our herd sires. Right now he is just a little guy, so he is living the good life getting snuggles, pets, and snacks.