Lottie Dottie & Mario Litter – November 7, 2022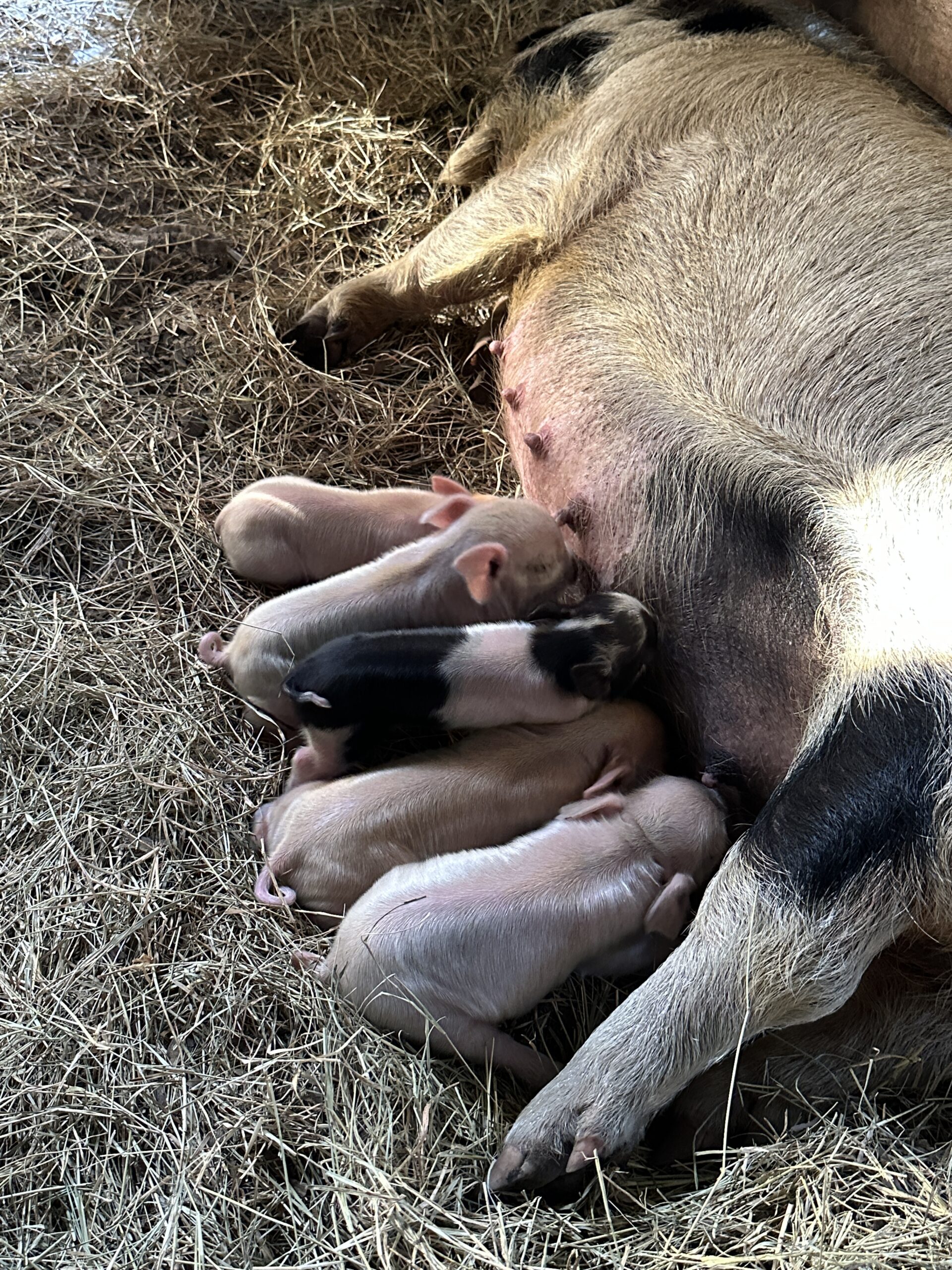 Piglets
Lottie Dottie gave us 5 gorgeous piglets late at night on November 7, 2022. This was her first litter and she did amazing!
Cream Gilt – Double wattled
Cream Gilt – No wattles
Cream Boar – Double wattled
Cream Gilt – Double Wattled – one may fall off
Black/White Belted Gilt (Retained)
We will update with teet counts and AKKPS numbers as soon as we have that info.
Heritage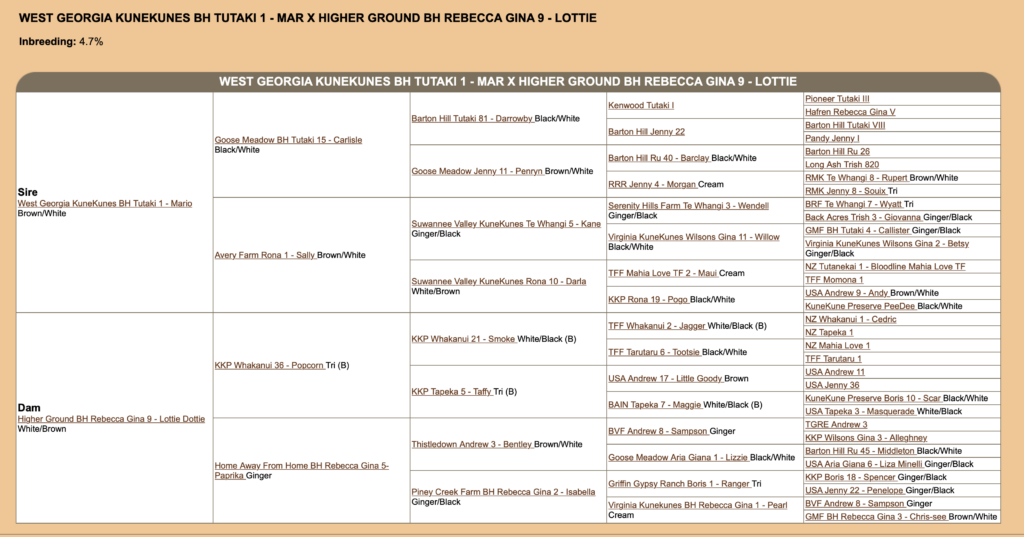 The litter COI is only 4.7%. The piglets are BH Rebecca Gina/Whakanui and BH Tutaki/Sally. There is a small chance that this is a split litter with Luigi however he is Marios full brother and it would not effect the COI or genealogy.
Sow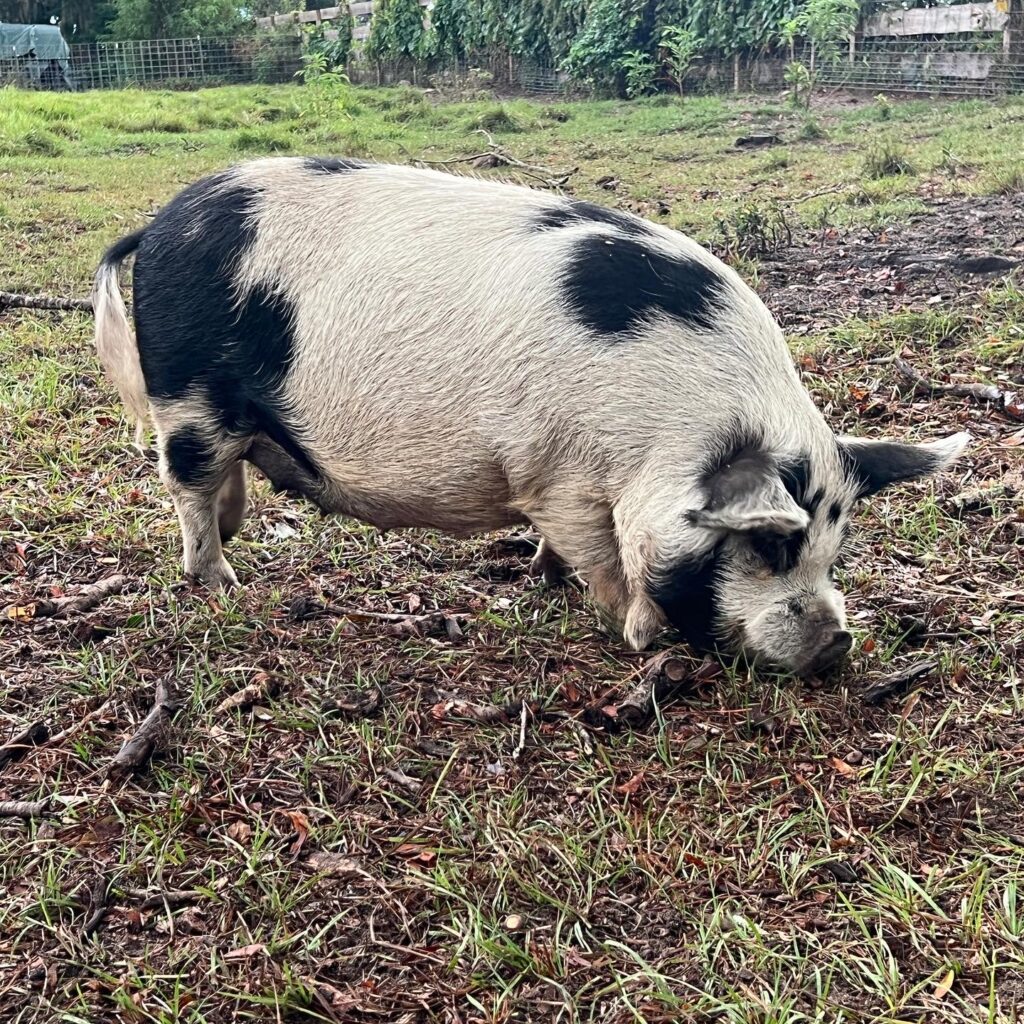 Lottie Dottie is a beautiful High White sow that came to us from Higher Ground Homestead in Alabama. She is a smaller sow, but she didn't let that stop her from having gorgeous piglets.
Boar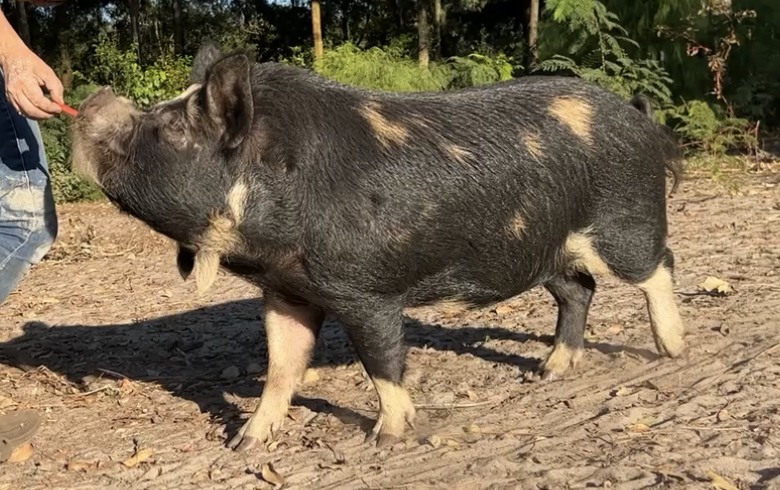 Mario is one of my favorite breeding boars. He is BH Tutaki and our largest boar in the paddock currently. He has strong shoulders and has a bit of air under him, but all around he is amazing. Double wattled, agouti gene, and an amazing temperament. He is always making funny faces and trying to get snuggles.
Availability
We have chosen to retain the black and white belted gilt for our own herd. The cream gilts and boar will be made available. Please contact us at [email protected] or message via social media for more info.