Calypso (Rona/Tutaki) AKKPS 18195 IKHR 38186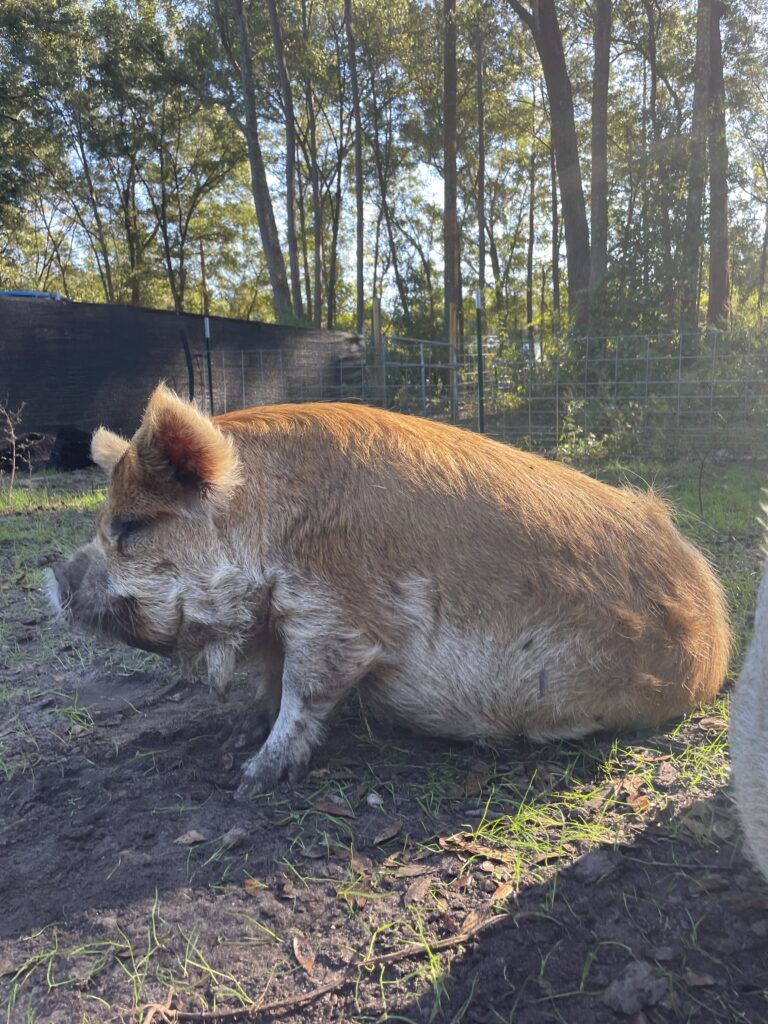 AKKPS 18195
IKHR 38186
DOB 6/13/21
Rona/Tutaki
6/6 Teat Line
Ginger Swallowbelly
2 Watttles
3.3169% COI

Calypso has been exposed to Mandrake (BH Tutaki/Tapeka) also dual registered. We are putting her sale on hold until we can confirm she is bred or not around the end of June.
This ginger girl is full of personality. Not only is Calypso a big girl that has an amazing body structure, she loves to talk to you. This little Calli-gator loves snacks, laying in the sun, and kisses. She has a unique cow-lick on her back. (Im aware it is considered a fault, but its one of her unique traits that we love)
Her first litter was a huge litter of 6.
We are restructuring and downsizing our herd for manageability. We have decided to make Calypso available to a new farm. Please message me to discuss. We are being picky about where she goes.