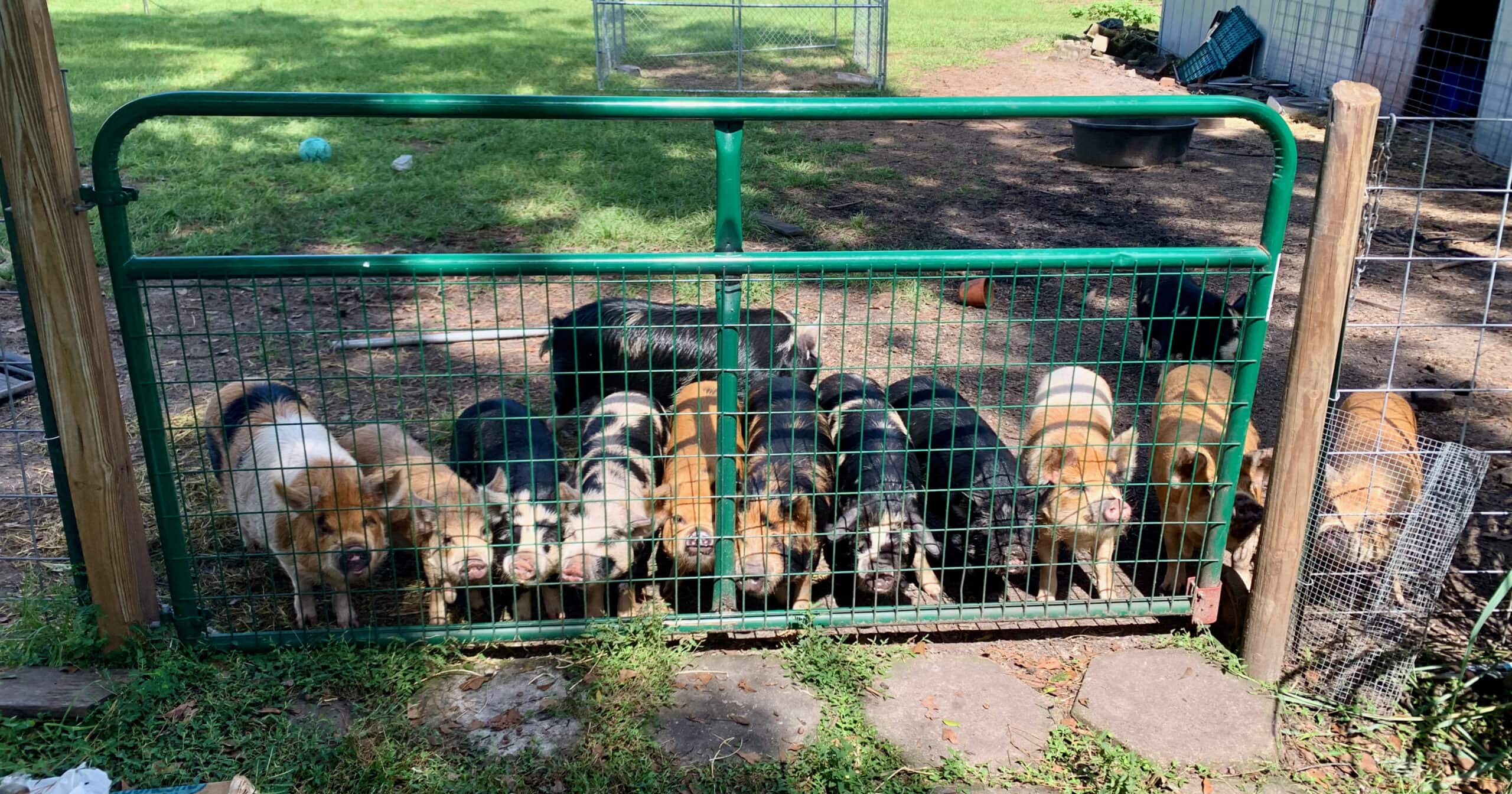 We limit farm visits to piglet pickup only at this time. There are several reasons for this.
Biosecurity (Pigs are susceptible to illness and disease and we strive to keep our herd as healthy as possible)
Safety (Ours and the Animals)
Time – It's a commodity and running chores and caring for animals takes a lot of it
Livestock Guardian Puppies in Training – They just don't know they are puppies. They are big, loud, and need to learn some manners. 125 lb puppies.
Personal – This is our home first and foremost. We live here with our family and enjoy our space and privacy.
Other Options
Want to make sure we are legit? Want to get to know the animals and our setup?
We post to Instagram & Facebook daily.
Happy to FaceTime with serious buyers.
Can chat via phone/text with serious buyers
If you have questions, please feel free to email or message us.
We are happy to send pictures and videos and answer as many questions as possible.
We have our tech team (teenagers) working on setting up some live cams so that everyone can enjoy watching the piglets and animals throughout the day. Stay tuned for updates.