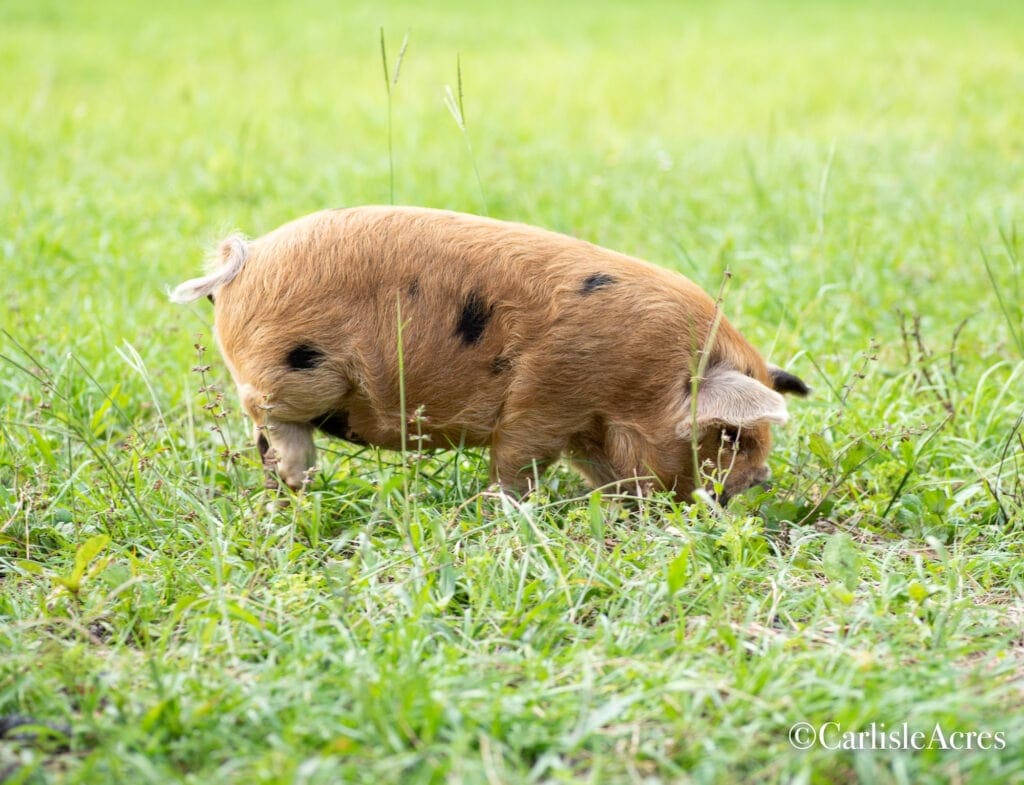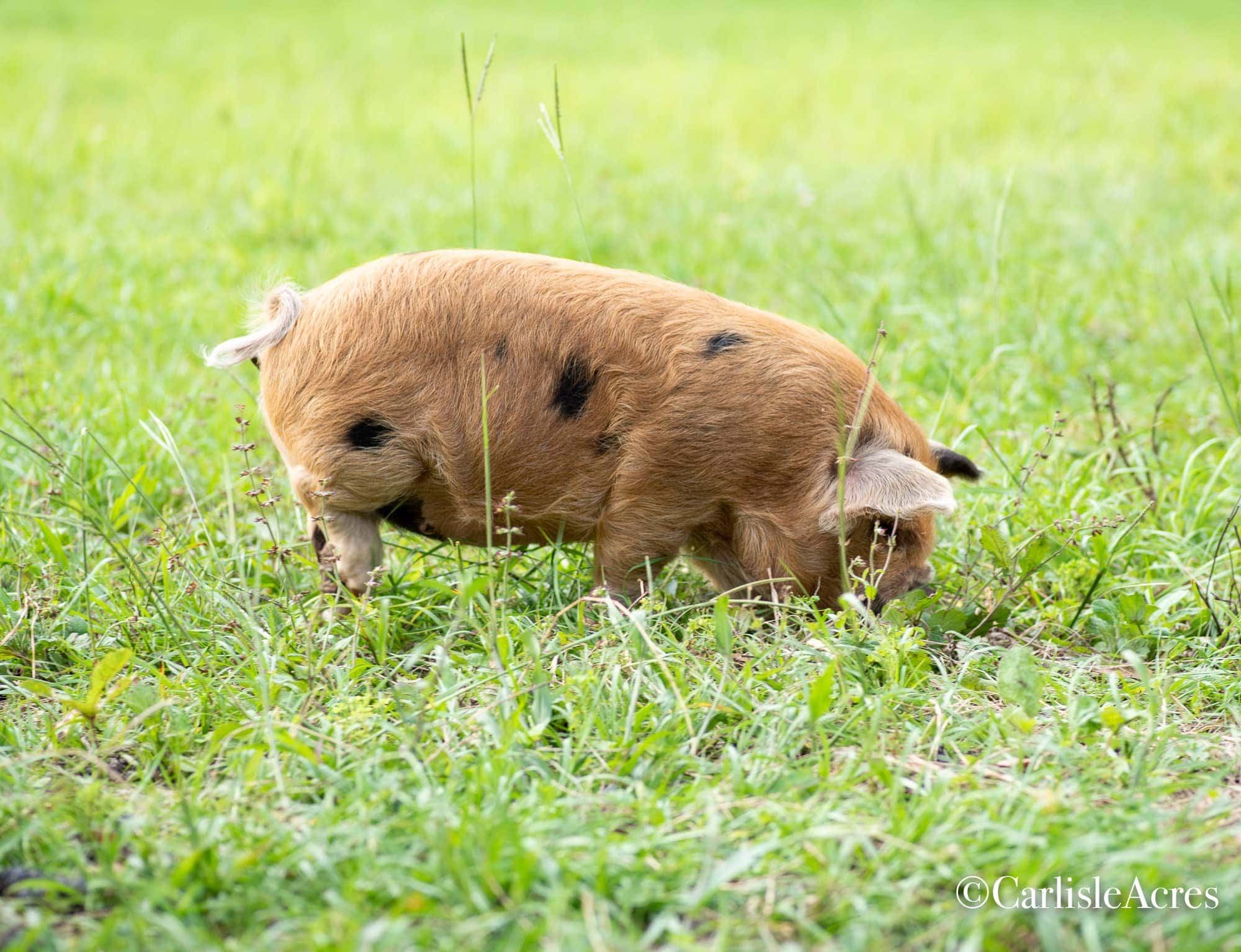 Stella!!! I know I shouldn't pick favorites…but this girl right here. Oh my! She could be my fav registered gilt so far. Stella came to us from Scurvy Elephant Farm in Cross Creek, Fl.
QUICK STATS
Birthdate: 2/10/2021
Bloodlines: Sally/TeWhangi
AKKPS #: 15829
Wattles: 0
Coloring: Ginger & Black Spots
COI: 4.4%
Teats: 6/6 even
NAME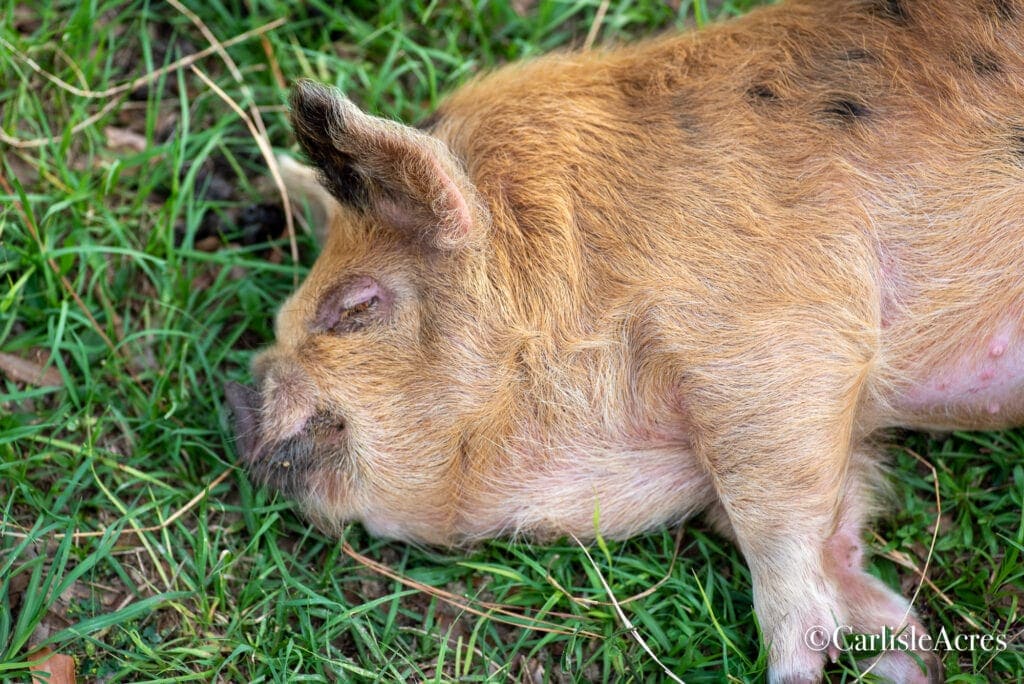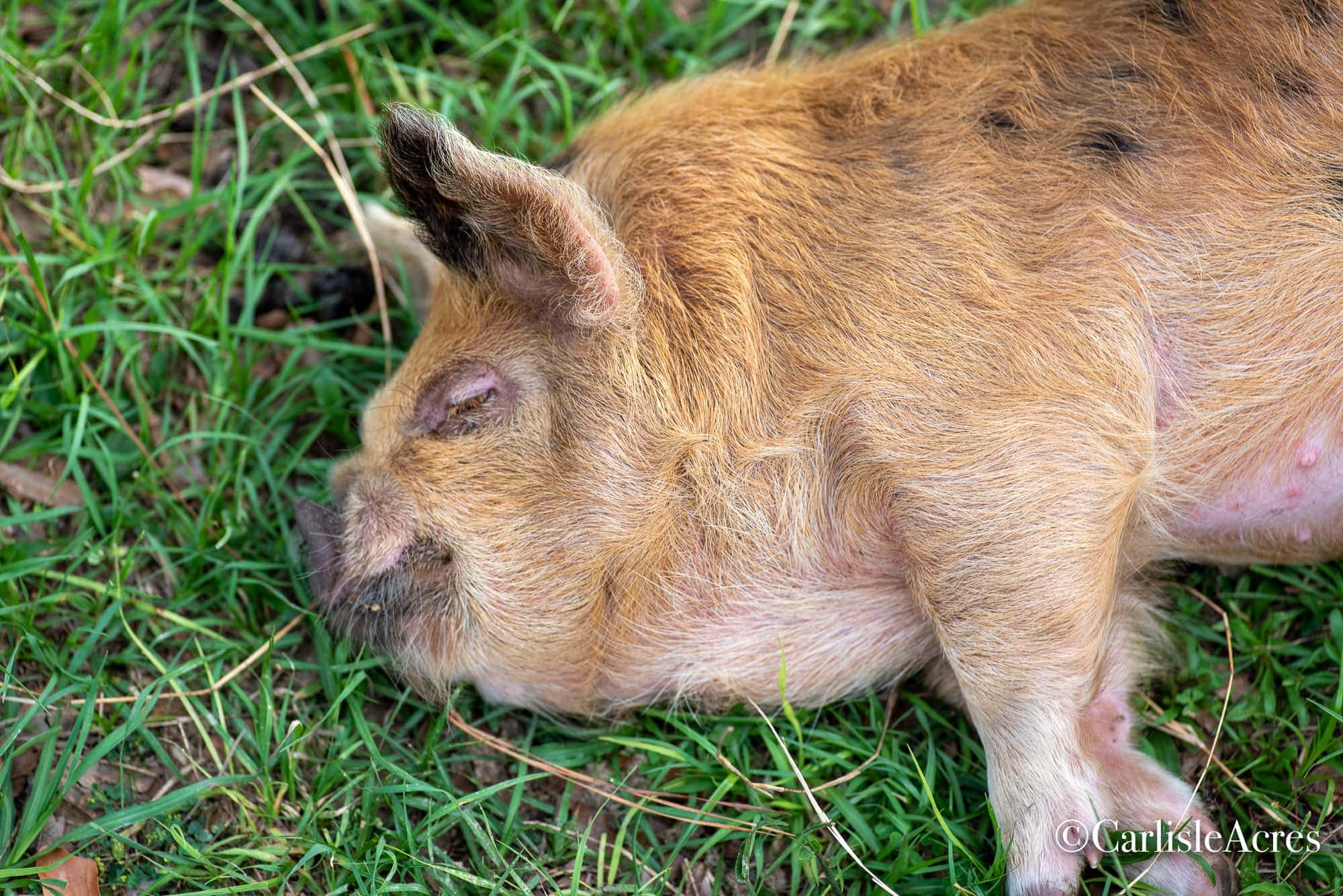 Stella means Star in Latin. This little sally gilt sure is a Star. Every thing about her shines.
Temperment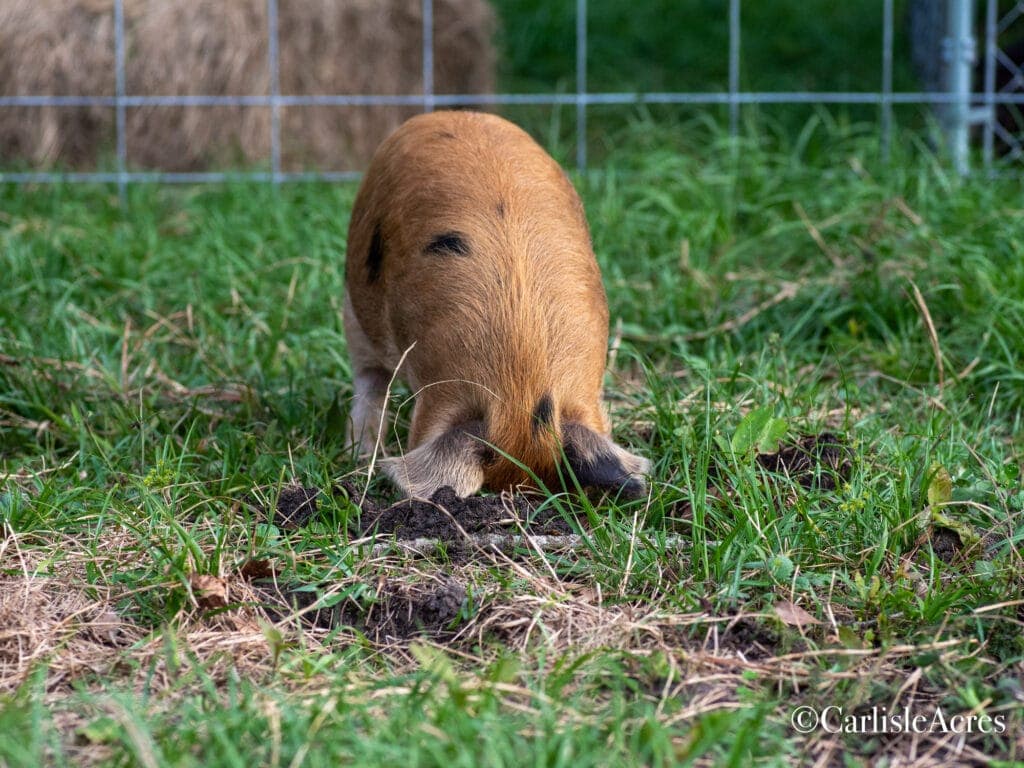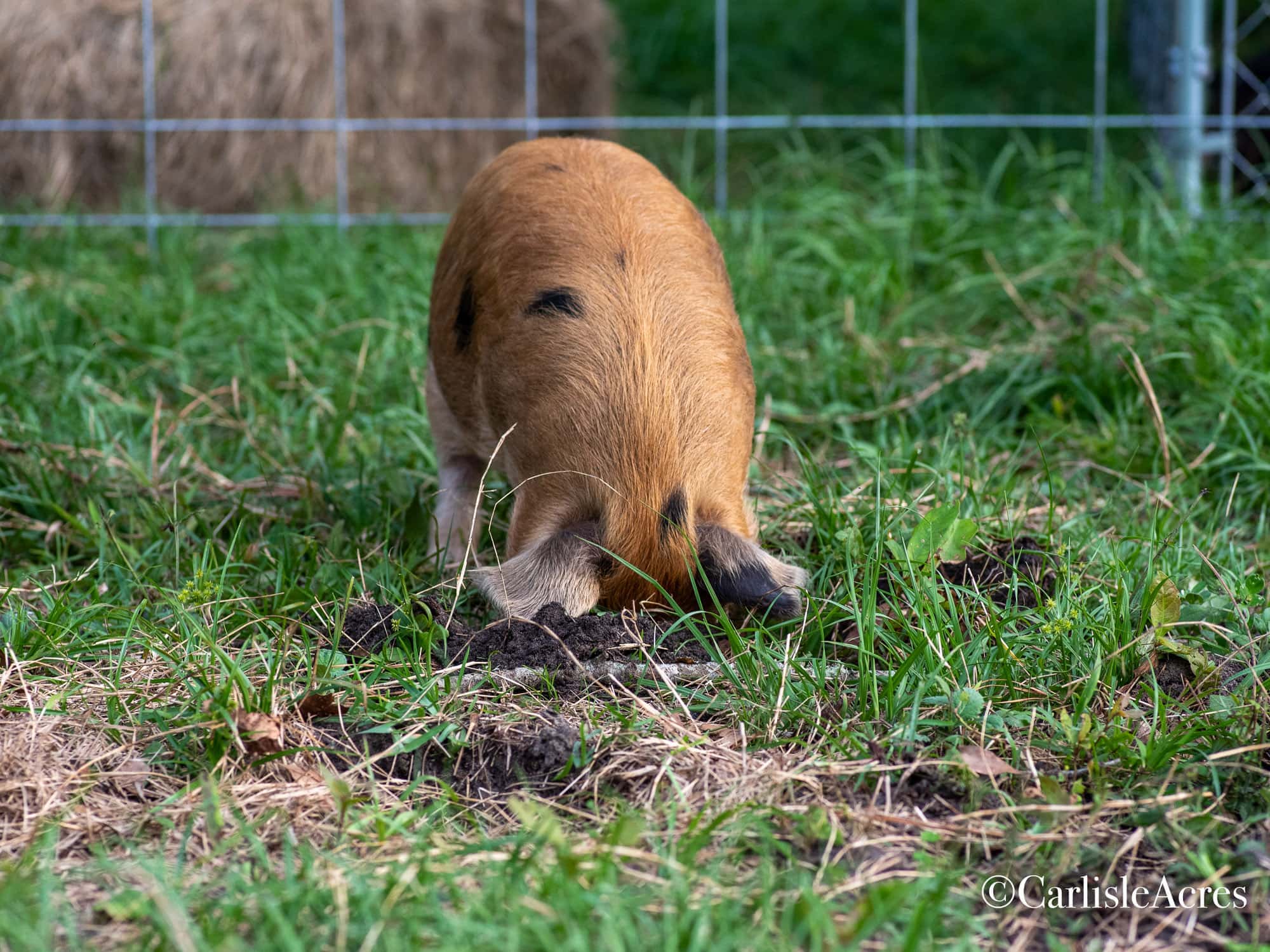 From day one Stella has been very trusting. She will walk up to you and drop for a belly rub. She loves attention, but she also beats to her own drum. It isn't unusually to call everyone for bed and for Stella to still be rooting for acorns. She is just in her own Lala land.
GROWTH/SIZE
There is nothing remarkable about Stella's growth. I wouldn't say she is growing too fast or too slow. She is just right. A perfectly round, cuddly Kunekune girl.
Distinctions
This little star has a few distinctions that make her an even more special Sally gilt.
She has a black leg warmer on her back right leg that is super cute.
Those little black spots on her perfectly ginger body are too sweet.
If there ever was a squishy short nose…it is on this girl.
She has a beautifully short body, short nose, and little legs which gives her an adorable body shape.