Stella & Apollo Piglets – July 15, 2022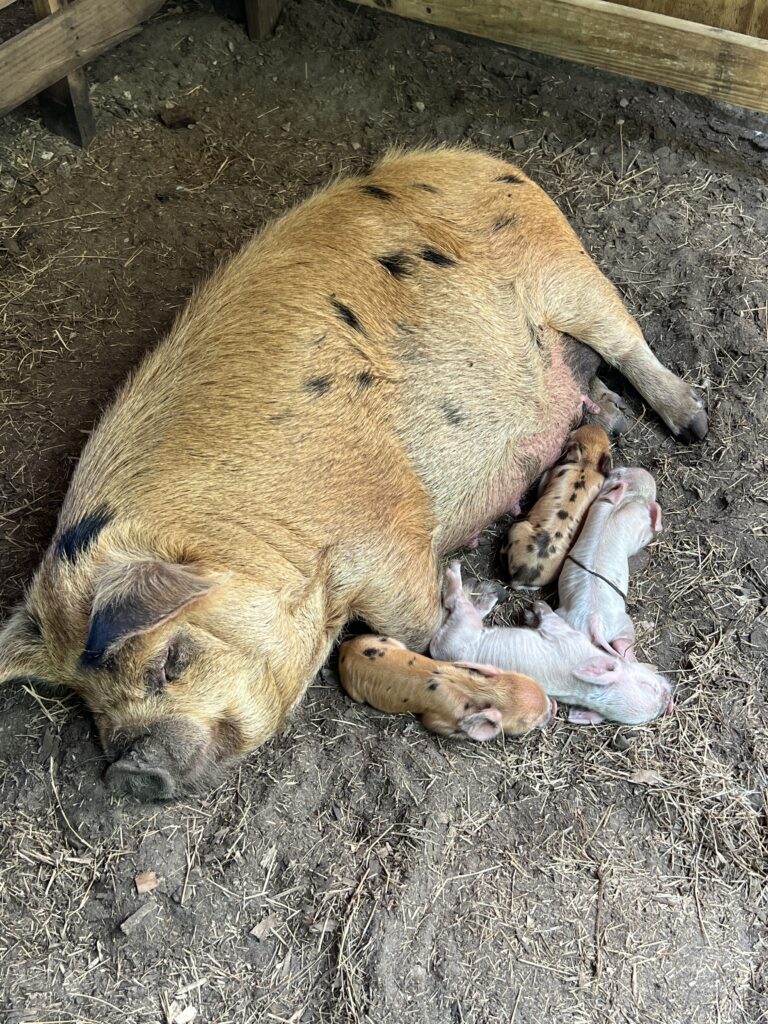 Piglets
Stella was 2 days late but gave us 4 beautiful piglets. 1 gilt and 3 boars.
Ginger/Black Gilt (SOLD)
Ginger/Black Boar (Retained)
solid cream boar (SOLD)
solid cream boar
Heritage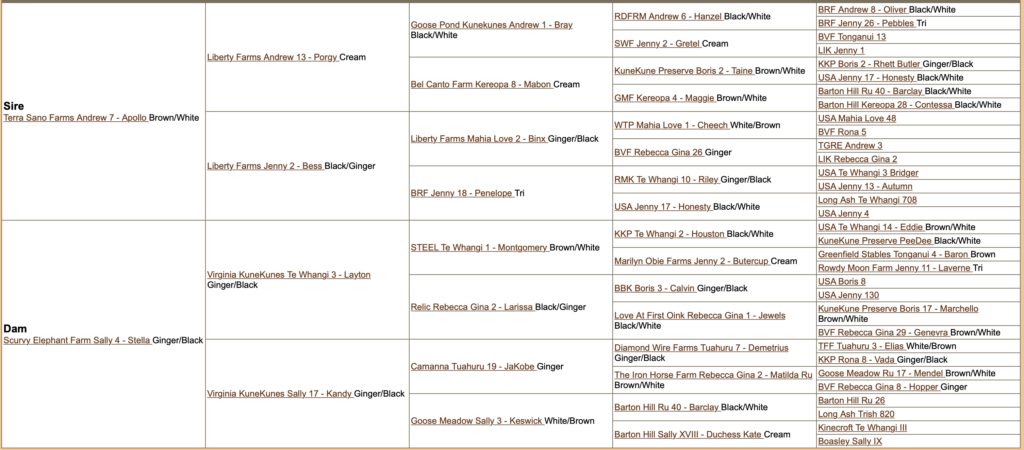 The litter COI is 8.9%. These are Sally/Tewhangi & Andrew/Jenny piglets. The solid cream piglets were a total shock, but we have since learned that the sire (Apollo) has a high chance of throwing Creams.
Sow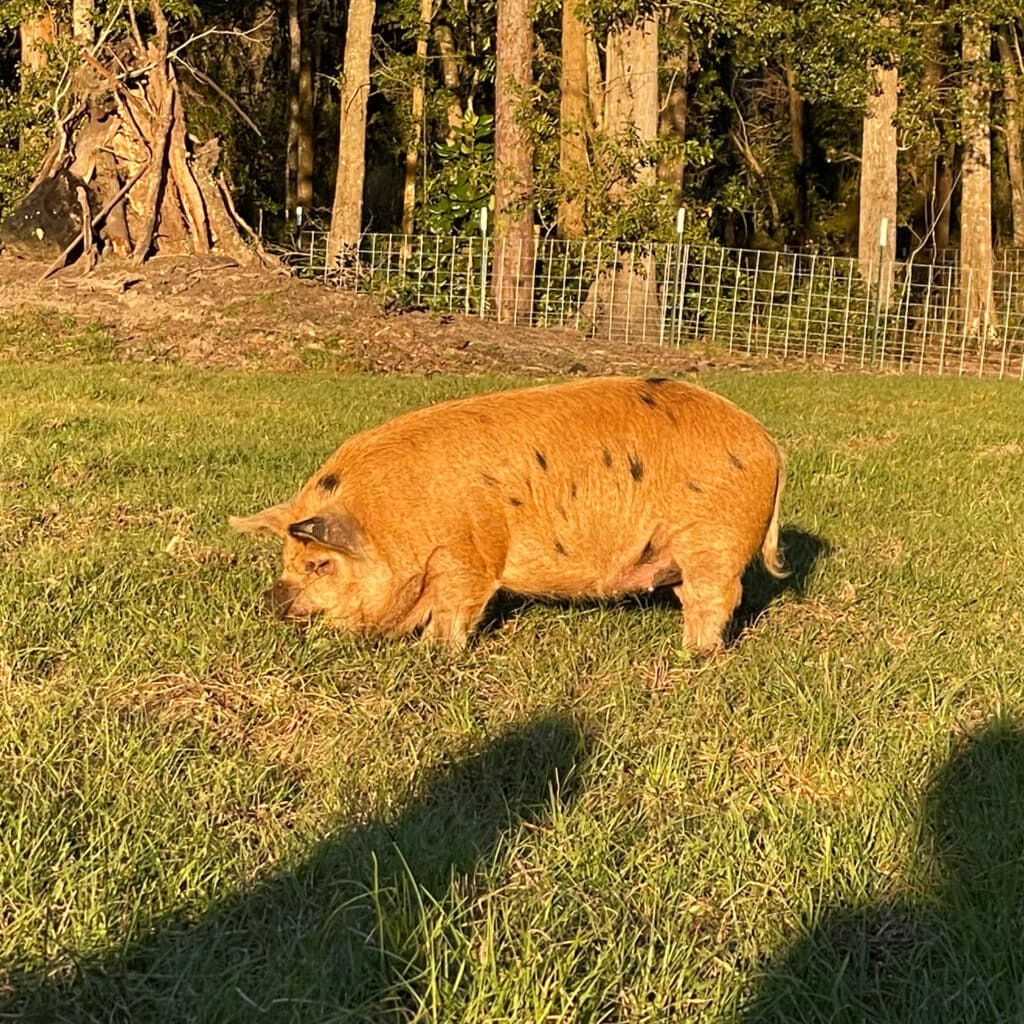 Stella is one of my favorites. With her short nose, her beautiful ginger with black spots. She has a great temperament and an even 6/6 teet line. She birthed and cared for her babies all on her own and has been an excellent mother. Stella AKKPS Registry Info
Sire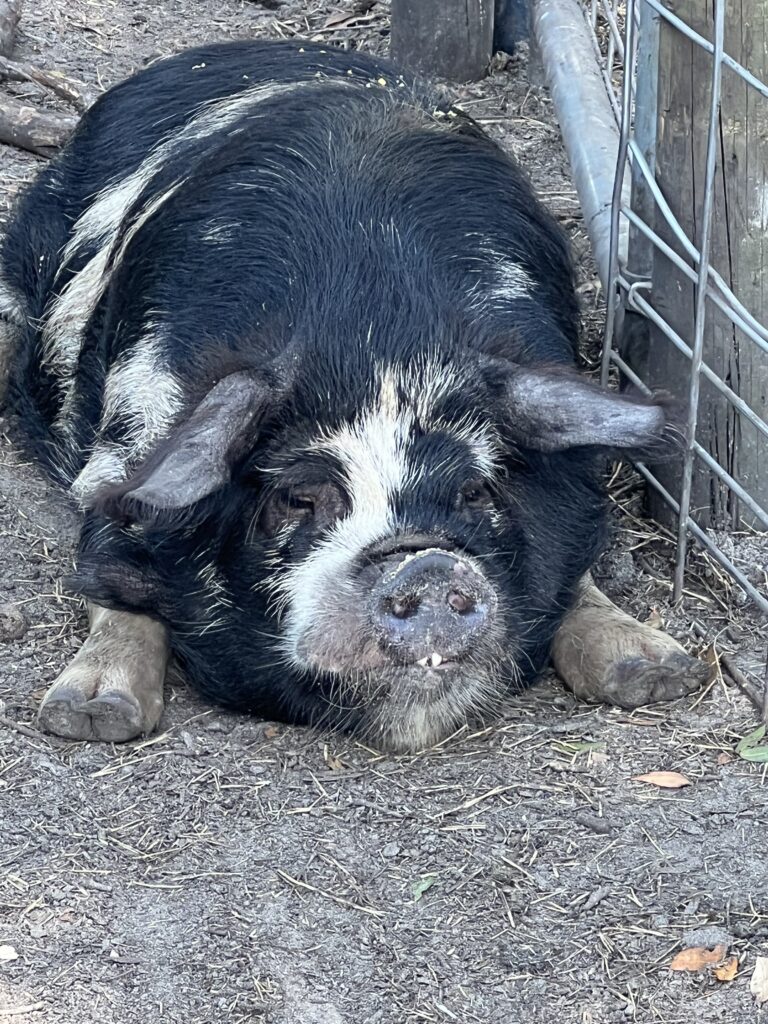 Apollo has the best ears, the best toffies, and is all around an amazing boar. He's going on two years old and is still growing into is long body. Gentle, big, and the best floppy ears around! Apollo AKKPS Info
Availability
We currently have 1 solid Cream breeder quality boars left. Message me for more info.