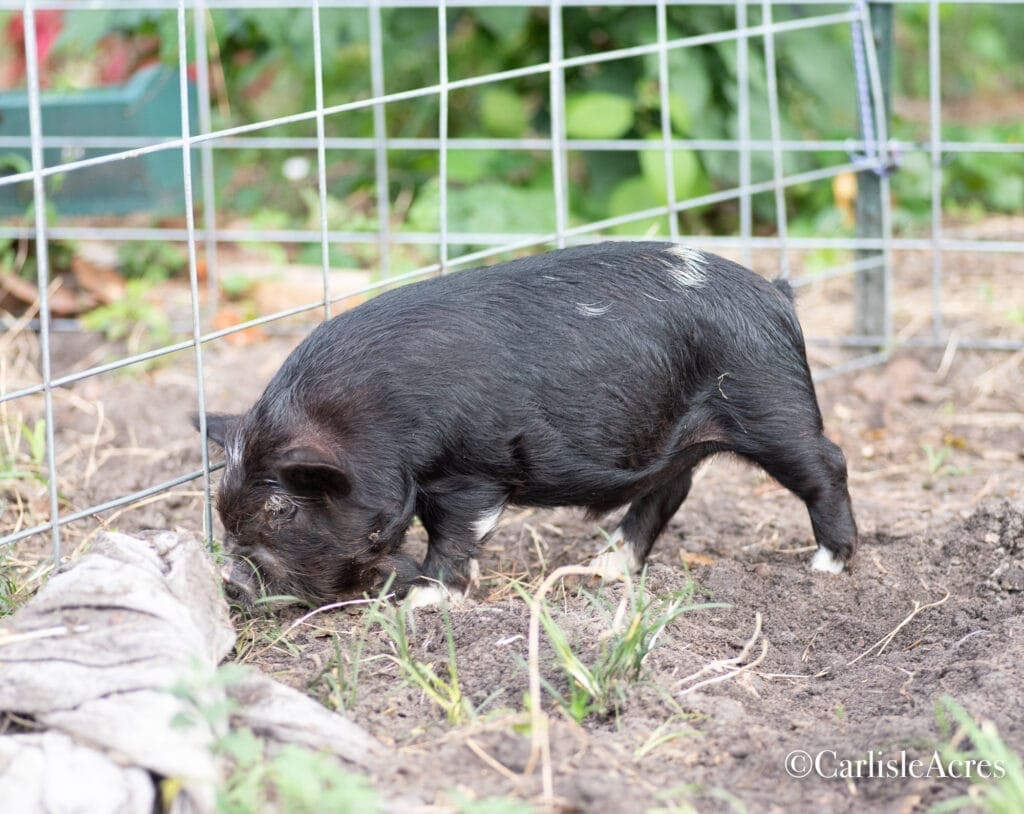 This guy amazing! Shadow man was recently added to the farm and he is perfection! We picked him up from Scurvy Elephant Farm in Cross Creek FL.
QUICK STATS
Birthdate: 3/10/2021
Bloodlines: Ru/ Rebecca Gina
AKKPS #: 15572
Wattles: 2
Coloring: Black/White
COI: 5.5%
Teats: 5/5 even
Name
The rule is my hubby names the boys and I get to name the girls. He wanted to stick with a theme with Evangeline, Tiana, & Ray, so Shadow Man is the last of our Princess & the Frog characters. Shadow also works really well with his coloring.
Temperment
THE BEST! Can I just say that this kid is awesome, and I wish every piglet was as sweet and snuggly as him. He had a tummy bug the first 2 days he was with us. He got some extra care and snuggles. I thought he was so friendly because he didn't feel well. Nope…he is just that well behaved. He loves to climb in your lap and be held. He is quiet, and just all around a good guy.
GROWTH/SIZE
This guy is currently only 8 weeks old so I will update after he has been here a few months. Right now he seems a little small but that could just be because I am comparing him to the older piglets. He is eating well and I will update this.
DISTINCTIONS
Um…he is flipping adorable. Is that a distinction?
Shadow is black with white eyebrows that make him look distinguished.
He has white on his little feet and the tips of his tail too.
Shadow also has the fuzziest wattles I have ever seen.
His hair is soft and seems a little longer than some of the others. AKA..he is fluffy.