Phoebe – Belted Jenny Gilt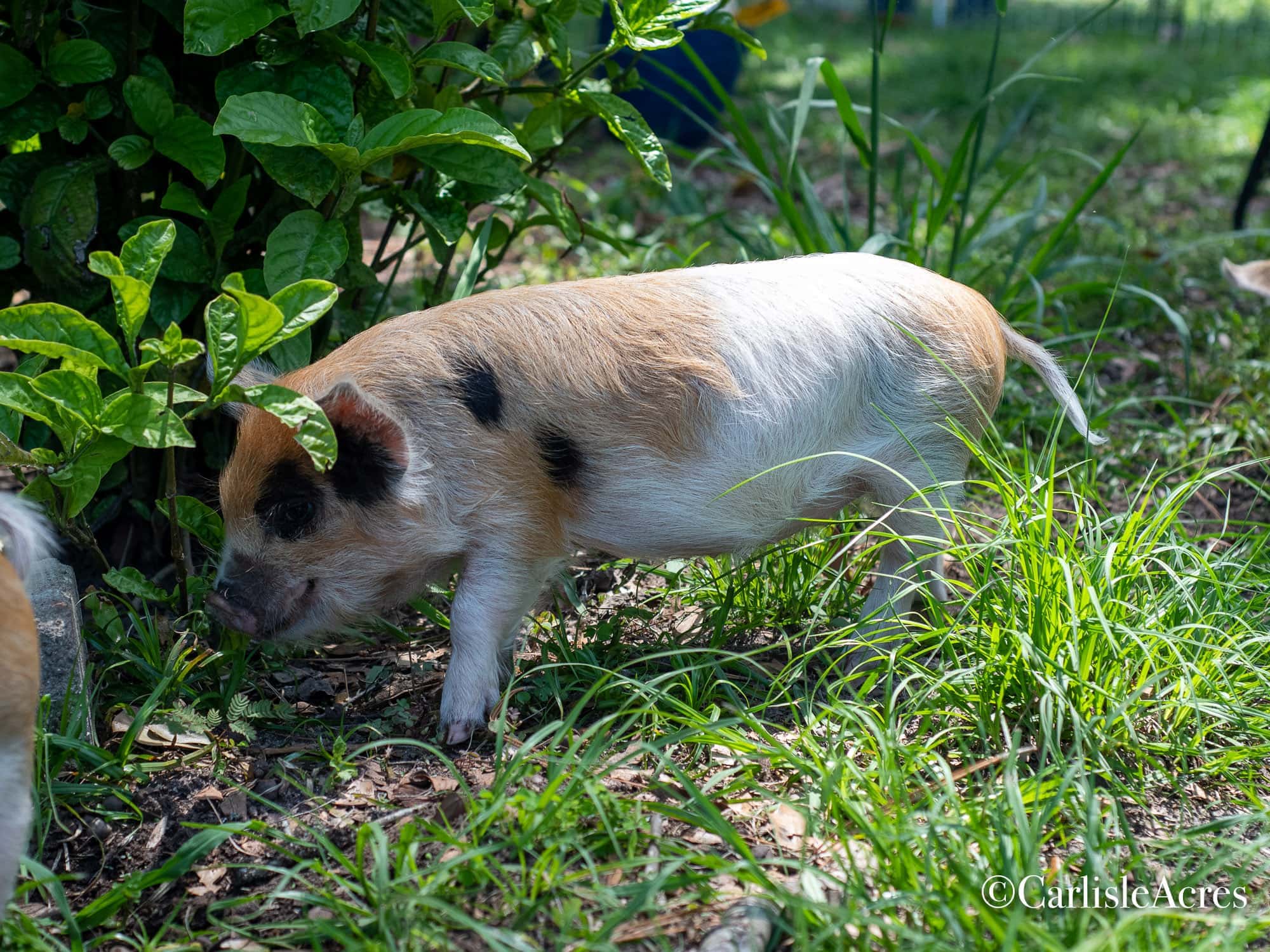 This little girl stole my heart! Meet Phoebe. The little bee-bee of the group for now. She is Ophelia's sister and came to us from Waddle Patch Farm in Trenton, Fl
Quick Stats
Name: Phoebe
Birth Date: 1/26/2021
Bloodlines: Jenny/Tonganui
AKKPS: #16146
COI: 5.7%
Wattles: 0
Coloring: Ginger & Black Belted
Teats: 5/5 even
Name
This little girl just looks like a Phoebe doesn't she? Phoebe is an irregular satellite of Saturn (the planted with all the belts or rings). Phoebe was the runt of her little so she is a little irregular too. Don't let that fool you. Since Phoebe as been with us she has grown like crazy. Unless you put her next to her sister you honestly can't tell she was a runt at all.
TEMPERMENT
This little squirt is spunky. She does not let her size stop her from trying to be in charge. She loves to snuggle, but can be very loud. Phoebe is the first to run for snacks and snuggles. This little one is just a joy!
Growth/Size
Like I said before Phoebe was the runt of her litter. She was very small when we brought her home, but she is catching up with the class very nicely. Due to her slow start she will not be bred until Summer 2022. We actually have acquired a runt boar that will be joining us soon that is her intended mate. Small kunekunes anyone?
Distinctions
Ahhh…Miss Phoebe bee bee has so many cute distinctions
She is small in size, but not in heart.
She has a black patch over one eye that is pretty darn cute
That belt though!
She can be loud…comes with being small I think.
Her ears are as big as she is and I love it!