Phoebe & Apollo/Luigi Litter June 21, 2022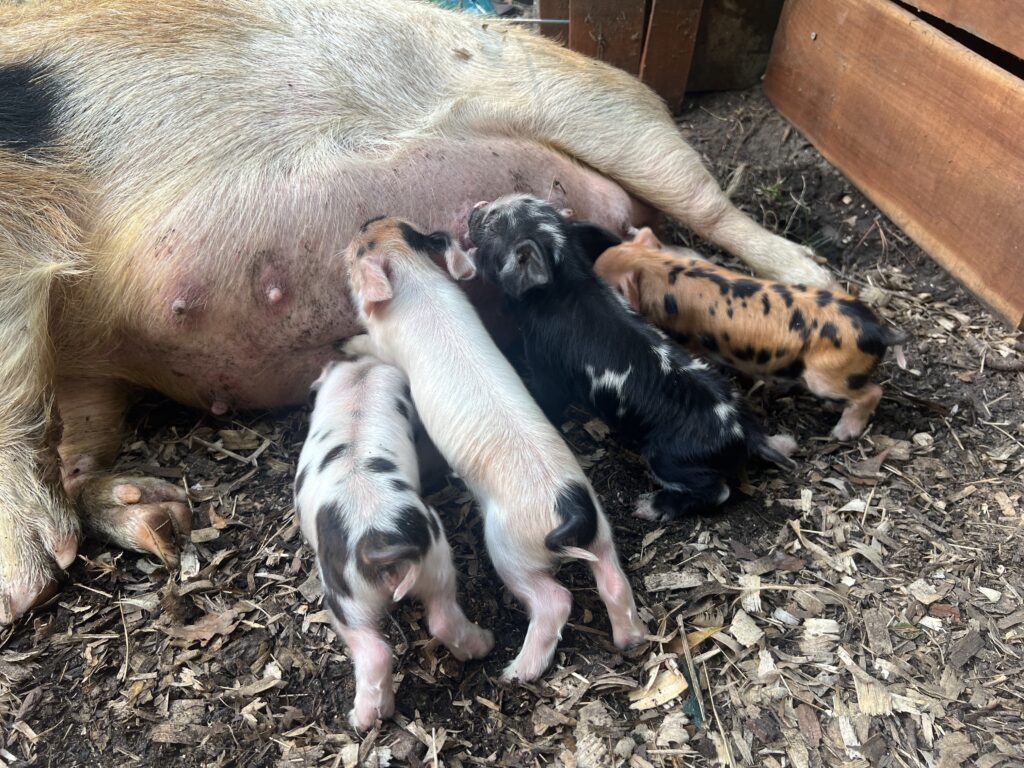 Piglets
Phoebe gave us a litter of 4 adorable piglets on June 21 at 6 pm. Summer solstice babies.
High White Gilt (no wattles) – Sold AKKPS 26985
Tri-belted gilt (wattled) – Sold AKKPS 26984
Black/white boar (wattled) – Sold AKKPS 26983
Ginger/Black Boar (1 wattle) AKKPS 26982
At this time there is only 1 piglet left from this litter.
Heritage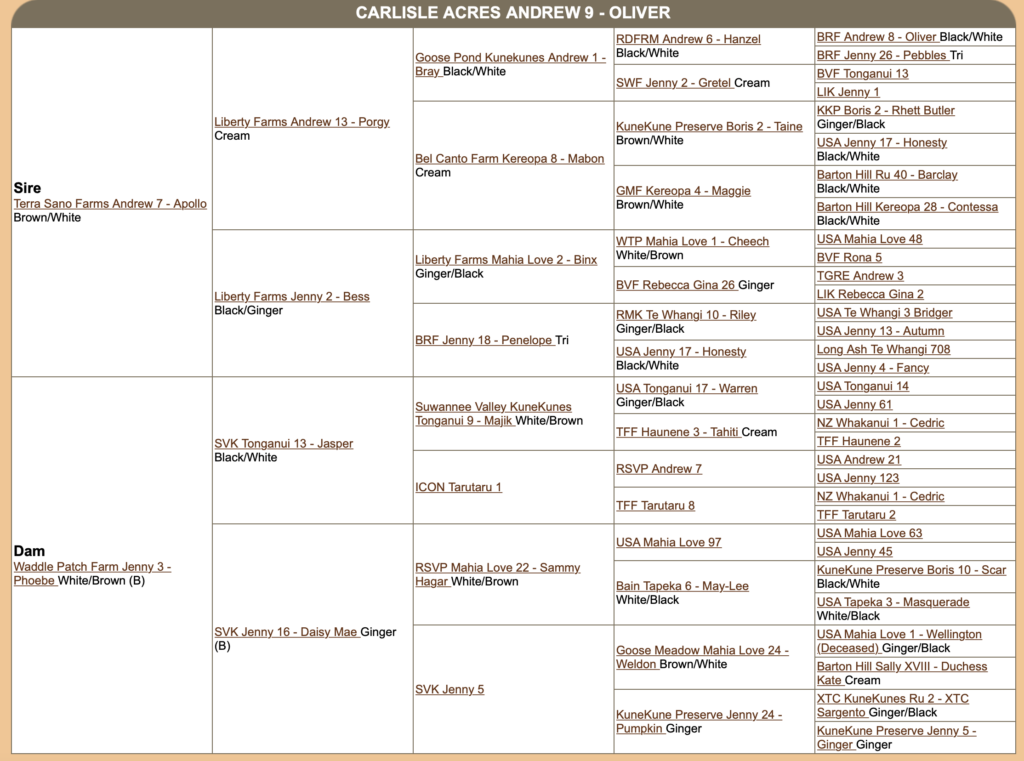 There is a 7% litter COI with the exception being Hazel who was fathered by Luigi. These are Jenny/Andrew piglets. The mama is belted so 2 of the 4 carried the Tapeka Trait.
Sow
Phoebe is a beautiful unwattled belted Sow. We also have her sister Ophelia. This large girl gave birth unassisted and did an amazing job with her babies.
Boar
Apollo has our heart! This large floppy eared goofball is an AMAZING Andrew boar. He loves extra dinner, occasional belly rubs, and floppy eared smiles. Apollo has been known to throw agouti and cream babies. Floppy ears optional.
Availability
At this time we have 1 boar left from this litter. His name is Oliver (Can be changed). Feel free to email or message us for more info [email protected]