Ophelia & Shadow Piglets – April 21 2022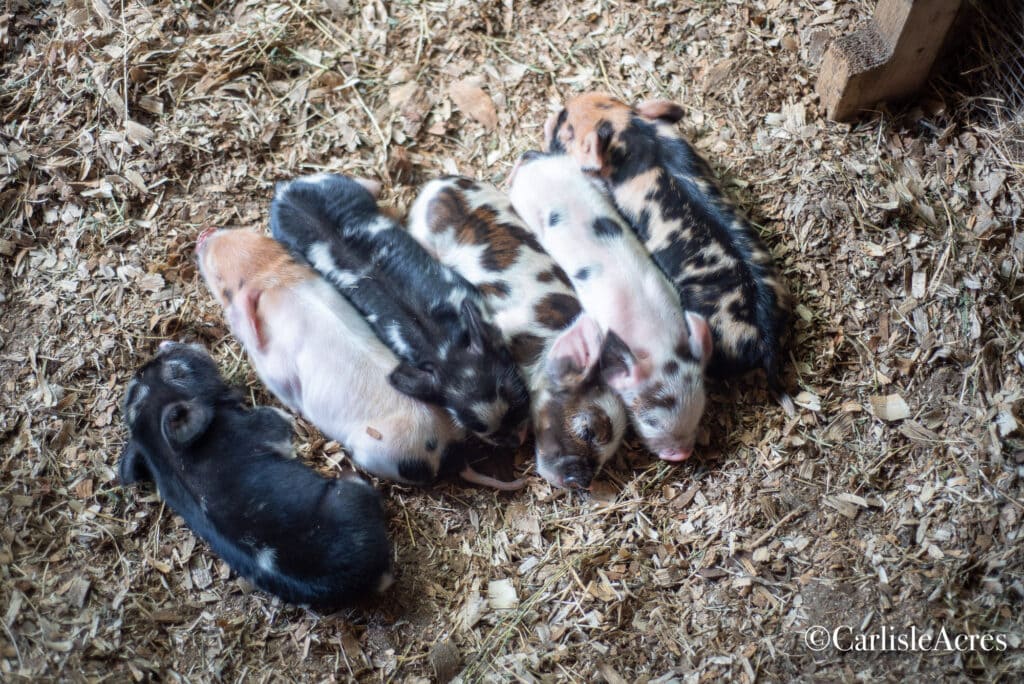 Ophelia had 6 large and beautiful piglets in the early morning hours on April 21, 2002 (her due date).
All double wattled
4 Boars
2 Gilts
COI 5.2%
Jenny/Ru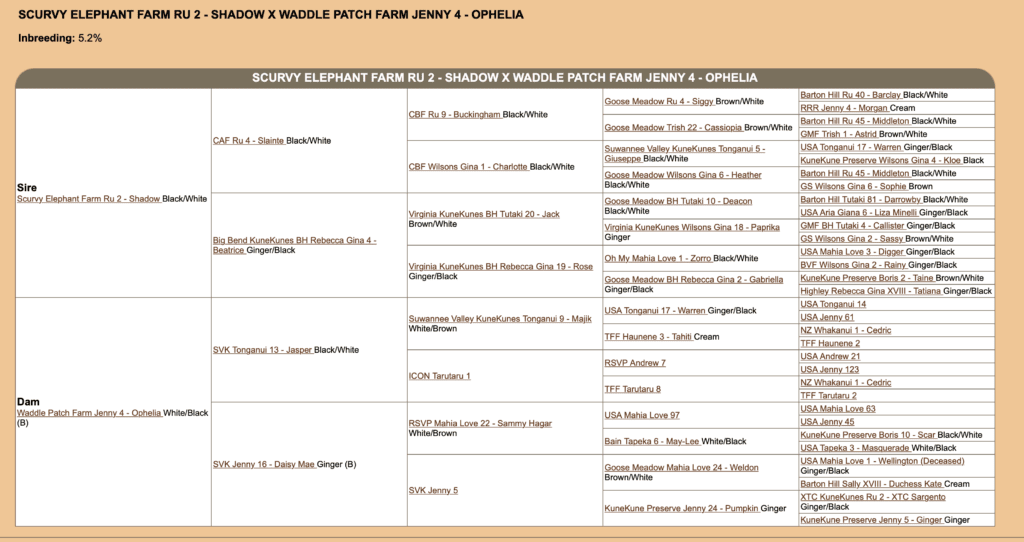 In the meantime, you can get to know and see the piglets on Instagram @CarlisleAcres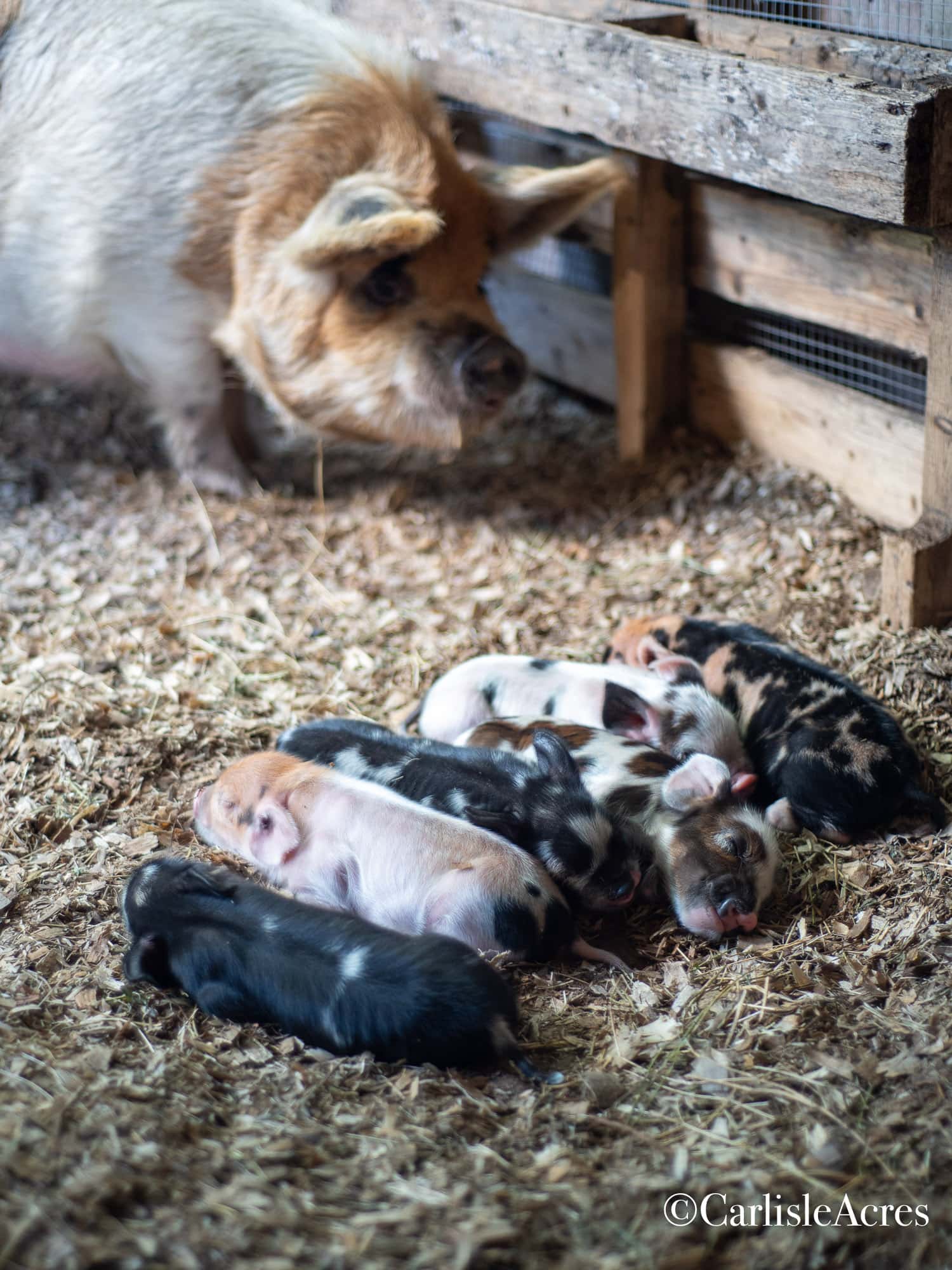 Being a first-time mom Ophelia had a rough start. The vet had to intervene and pull 3 of the piglets. Due to the stress of birth, it took her a couple of days to get used to the piglets. Now she is a full-time mom and thriving. So are the piglets. She is such a great mom!
Piglets sold from this litter will be AKKPS registered Breeders. They will be available to go home after weaning. (after 8 weeks of age).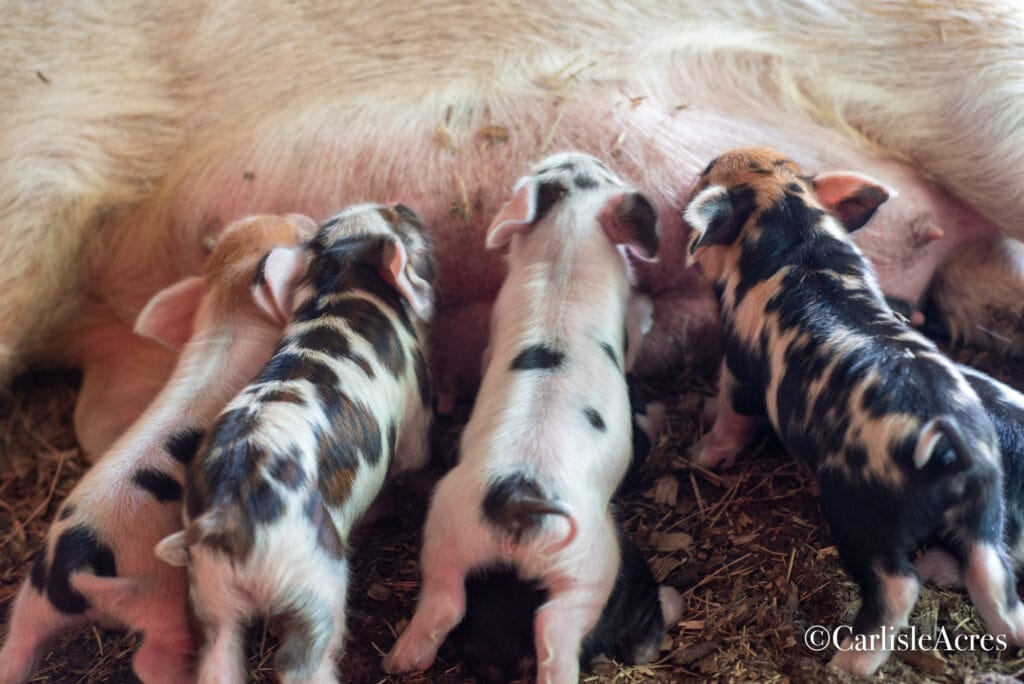 Available Piglets
Individual photos coming soon.
(SOLD) Gilt – High White with Black Spots (Tapeka Trait) AKKPS 25164 – $700
(SOLD) Gilt – Black with White AKKPS 25163 – $650
(RETAINED) Boar – Tri Color Banded (Tapeka Trait) AKKPS 25160
(SOLD) Boar – Black with White AKKPS 25162 – $650
(SOLD) Boar – White With Brown Spots (Agoutti stripes in spots) AKKPS 25159 – $650
Boar – Black and Ginger AKKPS 25161 -$650
You can retain a piglet by placing a deposit to hold your choice until weaning. Your deposit will be applied to your purchase price. Deposits are accepted via Paypal, Venmo, Zelle or Cash.
If you are interested in more information please feel free to reach out via email at [email protected] or message me on Instagram or Facebook at @CarlisleAcres