Ophelia & Shadow Litter – January 14, 2023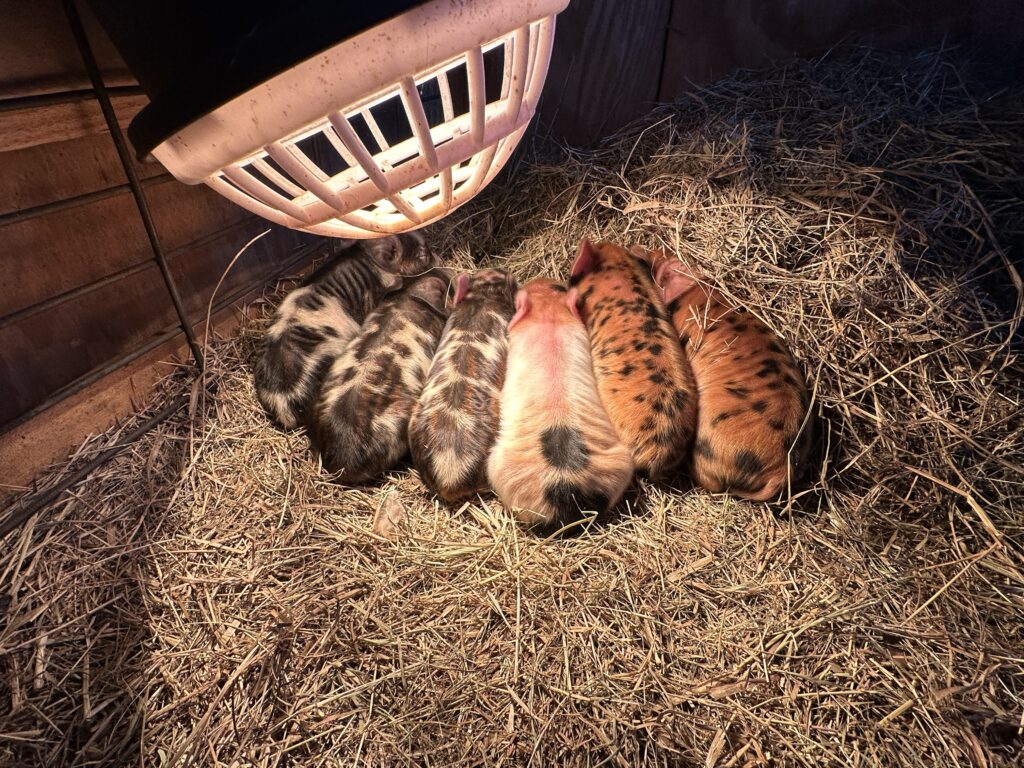 Piglets
Ophelia gave birth to 6 beautiful and large babies on January 14th at about 9 pm at night. This is her second litter and a repeat pairing with Shadow.
Tri (B) Gilt double wattled
Ginger/Black Gilt Double wattled
Ginger/Black Gilt Double wattled
Brown/White Gilt Double Wattled
Brown/white Gilt Double Wattled
Brown/White Boar Double wattled
Heritage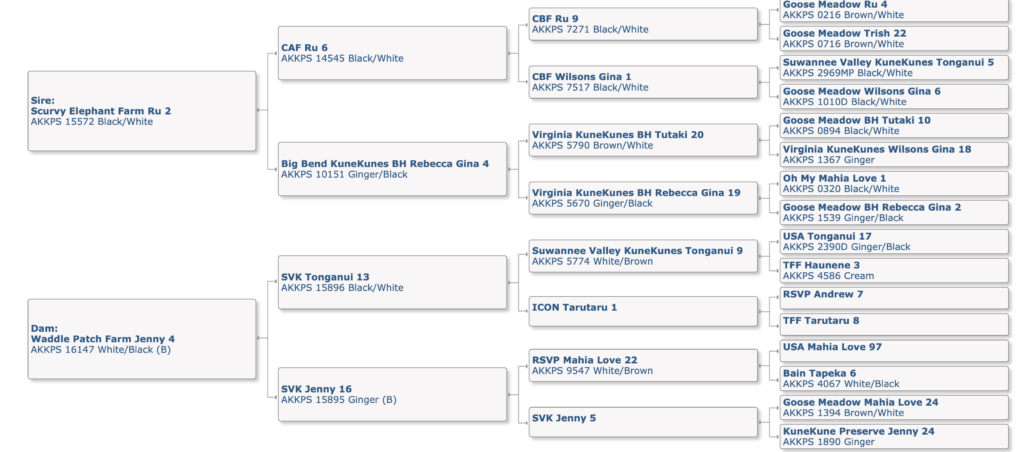 We are excited to use the new AKKPS herd book to examine the heritage and COI of this litter. The litter COI is 3.1699%
They are Jenny/Tonganui Ru/BH Rebecca Gina piglets.
Sow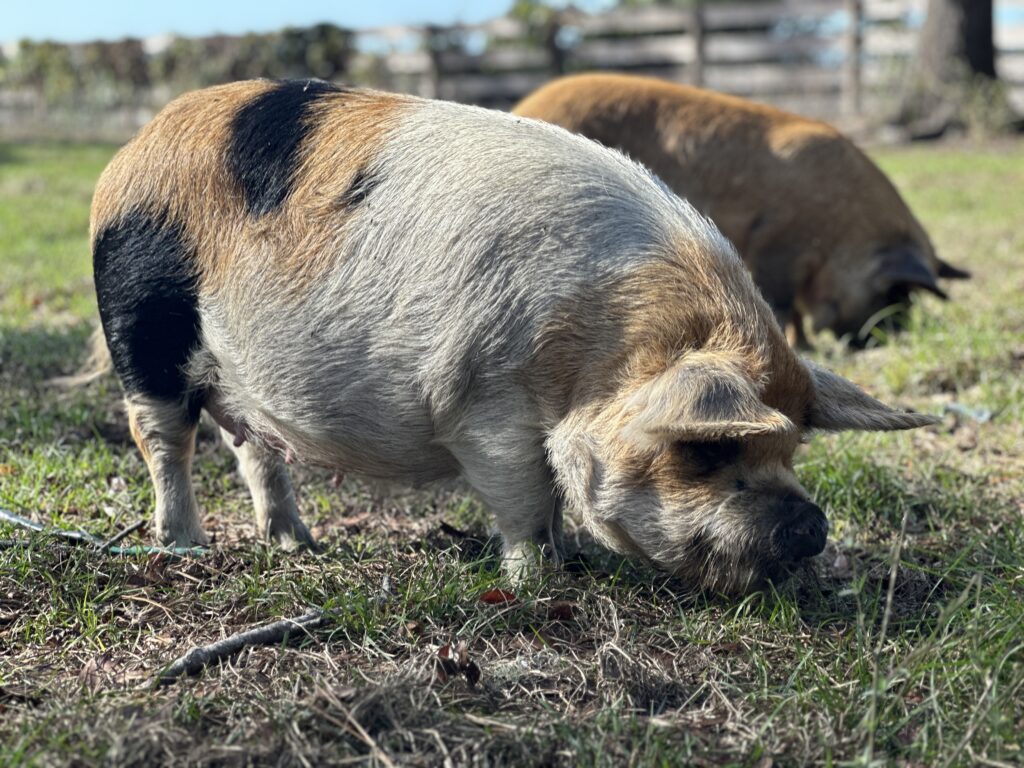 Ophelia is one of my favorite girls. This tri color belted girl came to use from Waddle Patch Farm. She has these sunshade ears and a black marking that looks like angel wings on her back. She has big healthy babies and is an amazing mama. Her only wonkiness is her 5/7 teat line but that never affects her ability to nurse.
Boar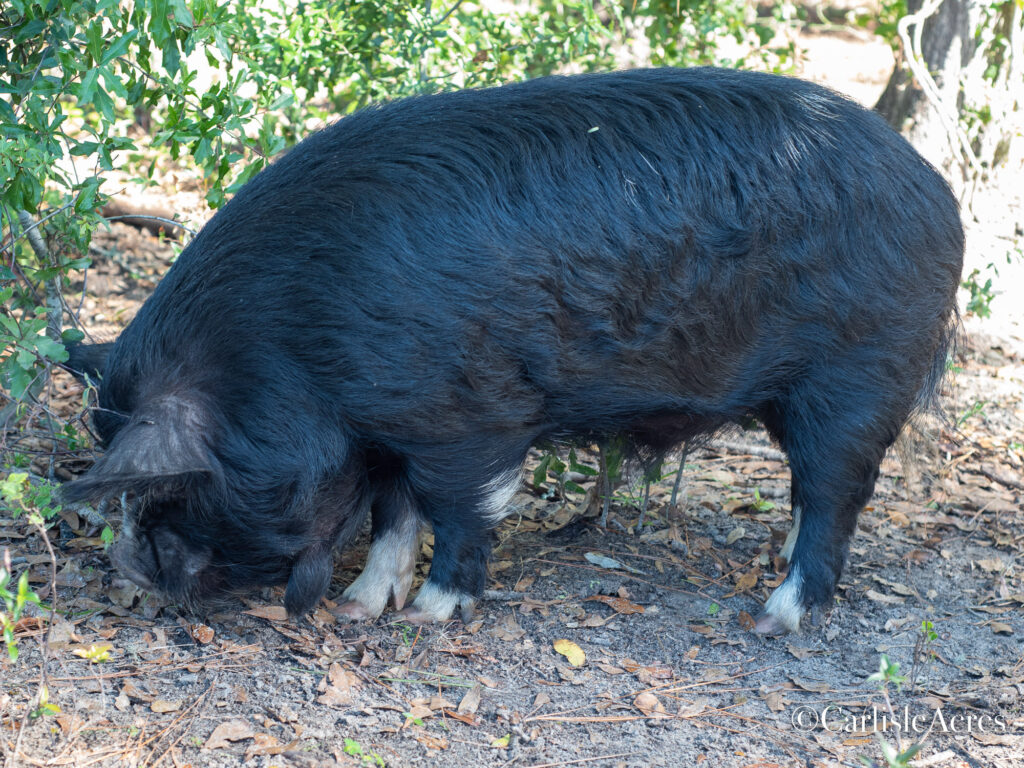 The sire of this litter is Shadow. Its always Shadow. LOL. I kid. He knows his job and he wants to do it. This breeding occurred because he threw a fence. He has stunning piglets that are always super friendly. Its hard to get mad at him.
Availability
We are still deciding on if we will retain from this litter. Please contact us at [email protected] or message via social media for more info.