Luna & Raymond Litter – July 16, 2022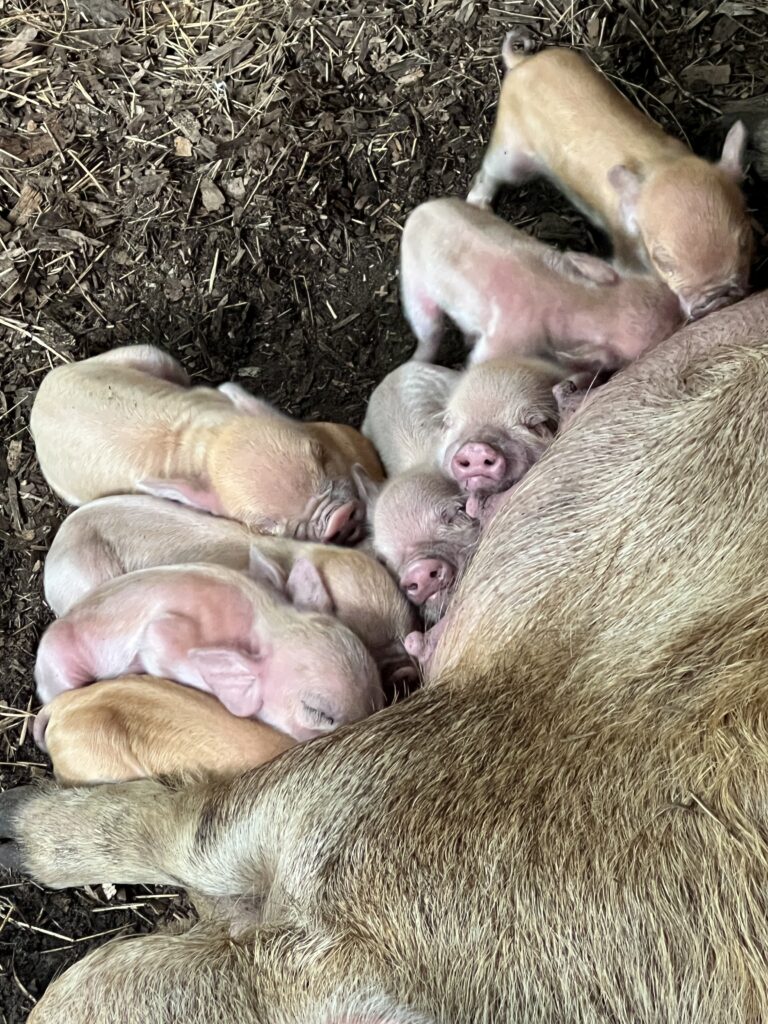 Piglets
Luna surprised us around 1 am on July 16 with 14 piglets! This was her first litter! 2 were stillborn and we lost 1 runt. That left us with 11 gorgeous piglets! All piglets are double wattled and either cream or ginger swallowbelly.
4 Ginger gilts (3 available)
2 cream gilts (sold)
2 Ginger Boars (1 available)
3 cream boars (3 available)
Heritage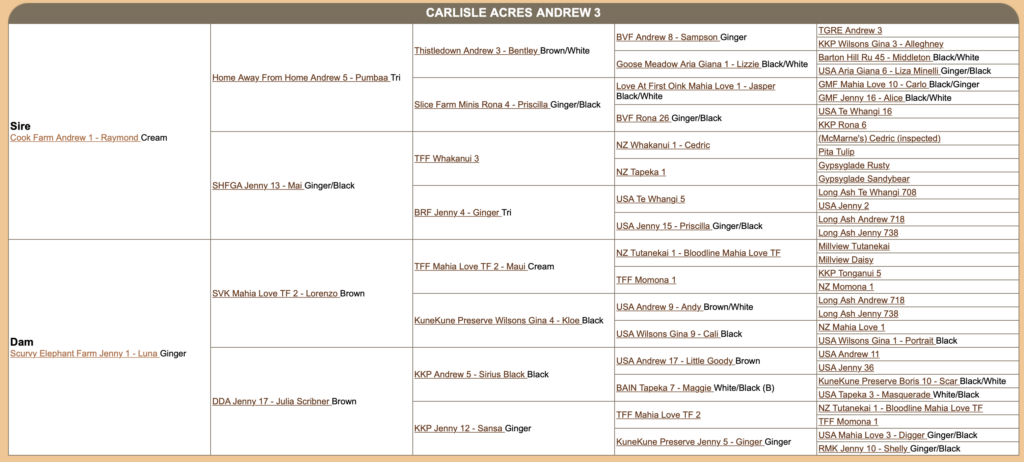 The litter COI is 5.8%. These are Jenny/Tutankei and Andrew/Jenny piglets. Both parents are ginger swallowbelly which means that these piglets have an extremely high chance of having ginger swallowbelly or cream babies.
Sow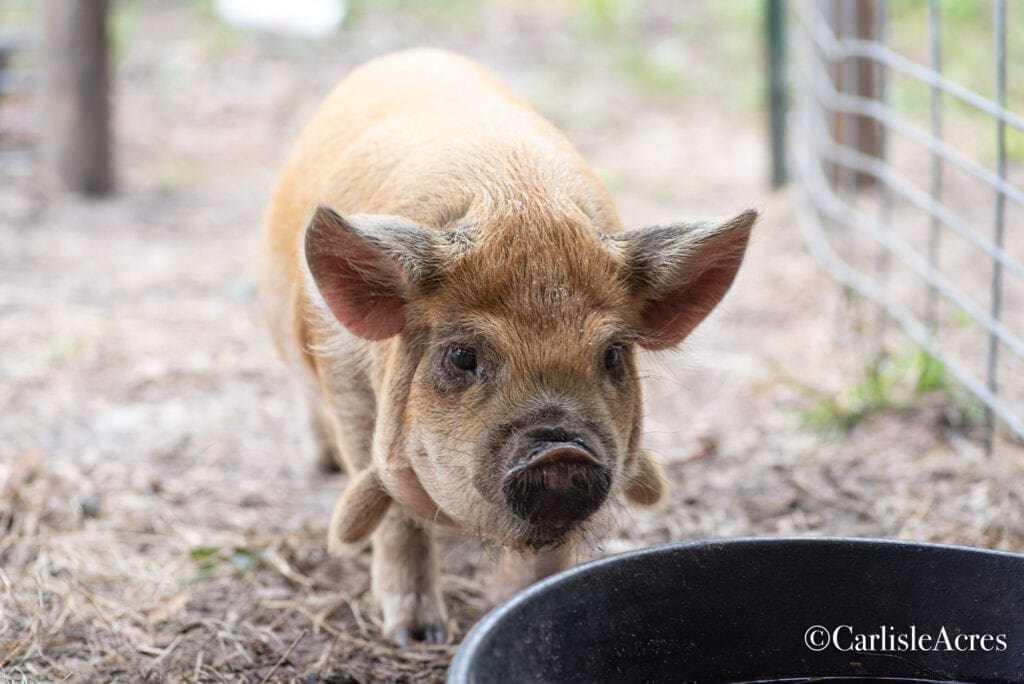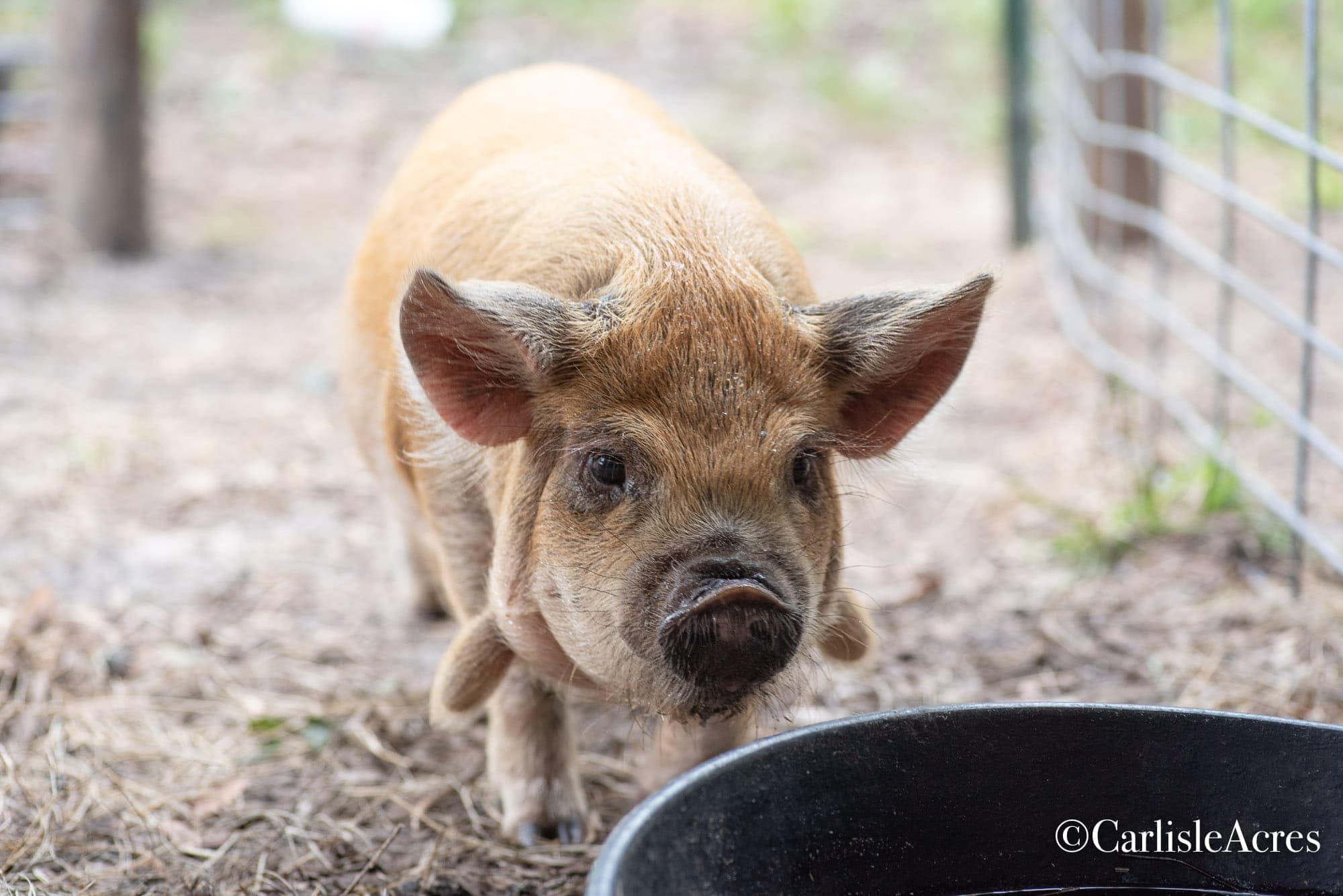 This is an old photo of luna. She recently blew her coat and I don't have a good photo of her. She is a gorgeous ginger swallowbelly girl with an even 6/6 teet line. She is a medium sized gilt and gave birth to and cared for this litter all on her own! That in itself is worth its weight in gold.
Boar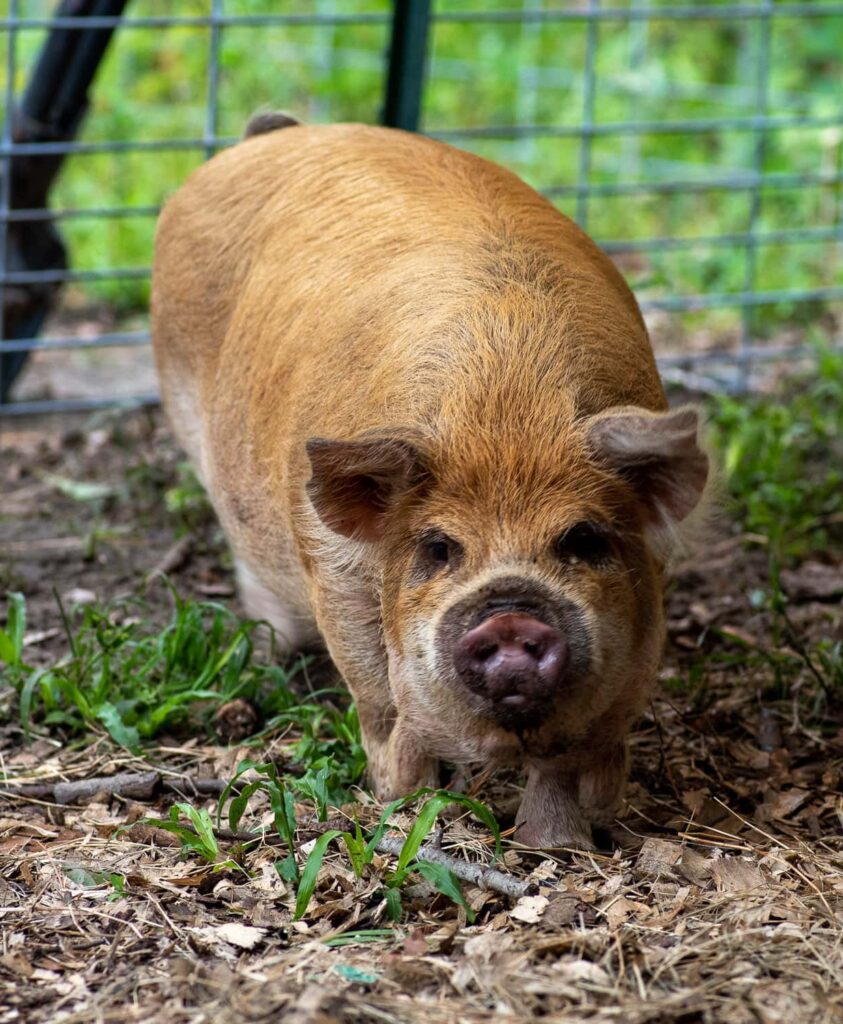 This is the litter sire. Raymond hit 200 lbs at a year old. He is a large boar. Originally marked as cream as a baby his cream turned into a gorgeous ginger swallowbelly. The baby boars are going to be stunning as some take after their dad.
Availability
There are currently 3 gilts and 3 boars available from this litter.
Please contact us at [email protected] or message via social media for more info.