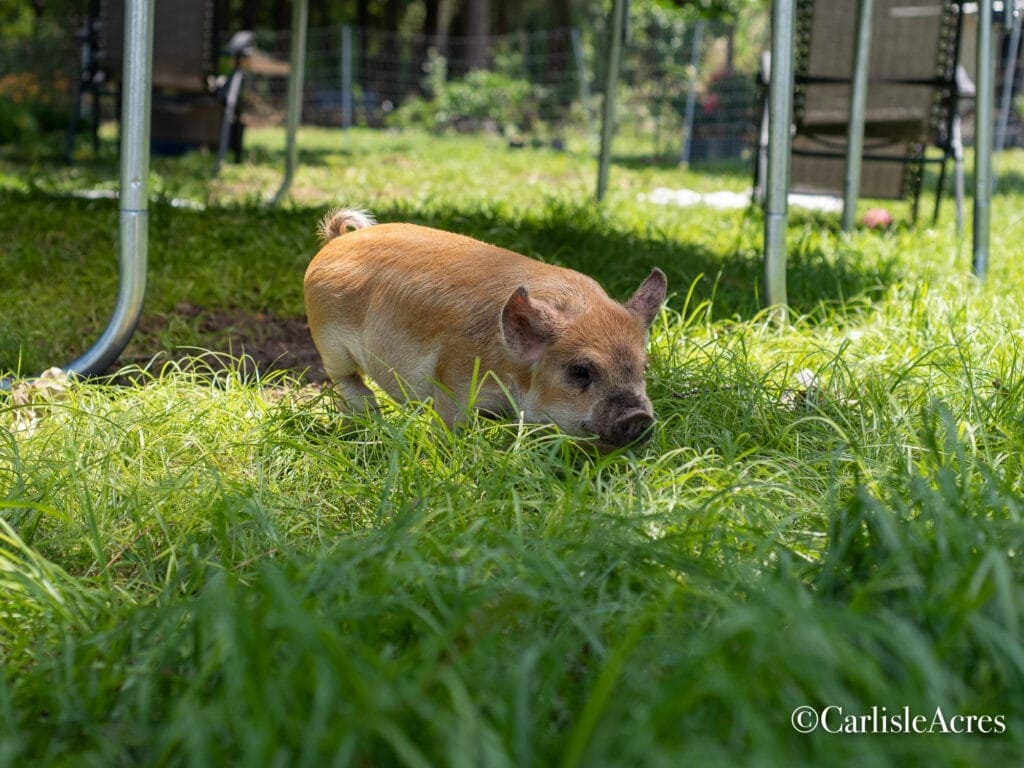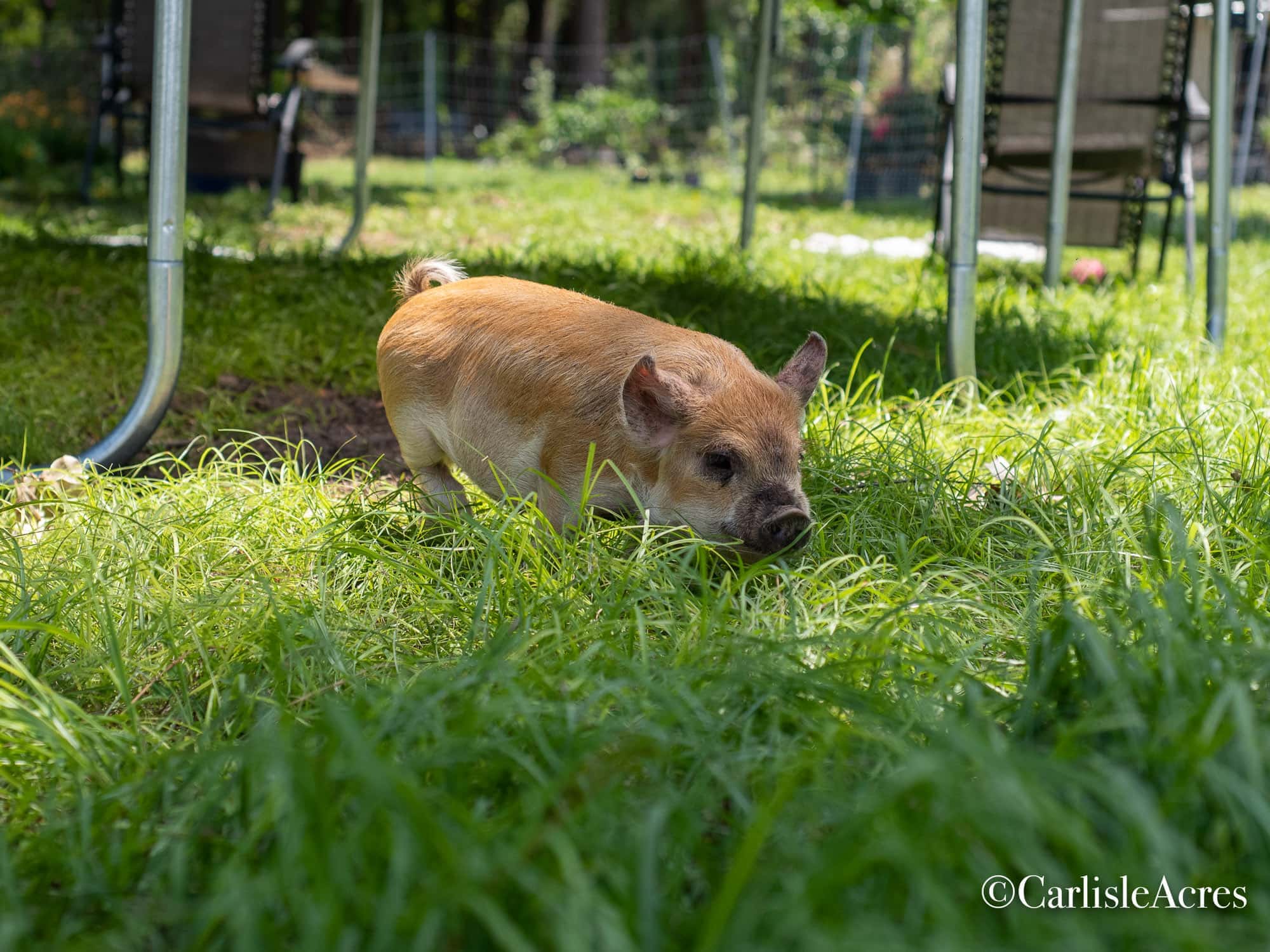 This teeny tiny Luna girl shines. Her Ginger with white agouti stripes isn't the only unique thing about this sweet girl. We brought Luna home from Scurvy Elephant Farm in Cross Creek, Fl.
QUICK STATS
Birthdate: 2/5/2021
Bloodlines: Jenny/Tutanekai
AKKPS #: 15118
Wattles: 2
Coloring: Ginger White Agouti Stripes
COI: 8.4%
Teats: 6/6 even
Temperment
Luna is a sweet girl. She was super reserved at first, but the longer she is her the more snuggly she gets. She also came to us with a bit of a skin problem on her ears that made her uncomfortable. Once that was treated she began to be more comfortable. She is friendly with all of the other pigs, and I never see her cause a skirmish.
Growth/Size
Luna does seem to be small and growing slower than some of the other gilts. This could be due to the skin infection she had, or she could just have a slower growth rate. While I know some like to have faster growing pigs, I don't mind the slower growth rate.
Luna will be bred later in 2022 when Phoebe is due to her slower rate of growth. We strive for healthy pigs and litters here at Carlisle Acres and I don't want to breed any animal before it is physically ready.
Distinctions
Luna tuna is a sweetheart! She has a few things that set her apart from the crew.
She is smaller framed than some of the others.
Those white agouti stripes on her ginger body are too cute!
She also appears to be swallow bellied which is awesome.
Her hair is shorter than many of the others. Not sure if she will outgrow this, but it seems to help keep her cool.