Libby & Mario (Jenny/BH Tutaki) Due September 30,2023
Coefficient of Inbreeding (COI): 3.0645%
Libby gave us 2 beautiful boars on September 30!
Libby came to us from Arkansas and had her first litter here in February. She is an excellent mother with a ton of milk supply. She has been paired with Mario for her second litter.
Mario is the grandson of Darrowby (original BH Tutaki import). His huge size and amazing personality make him a go-to boar around here.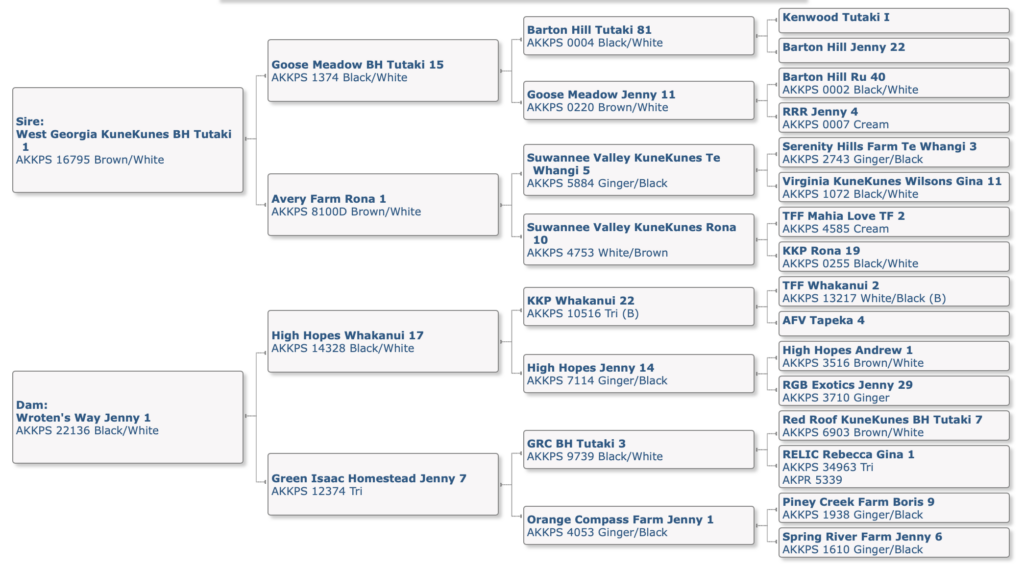 Message us to be added to the notification/waiting list for this litter