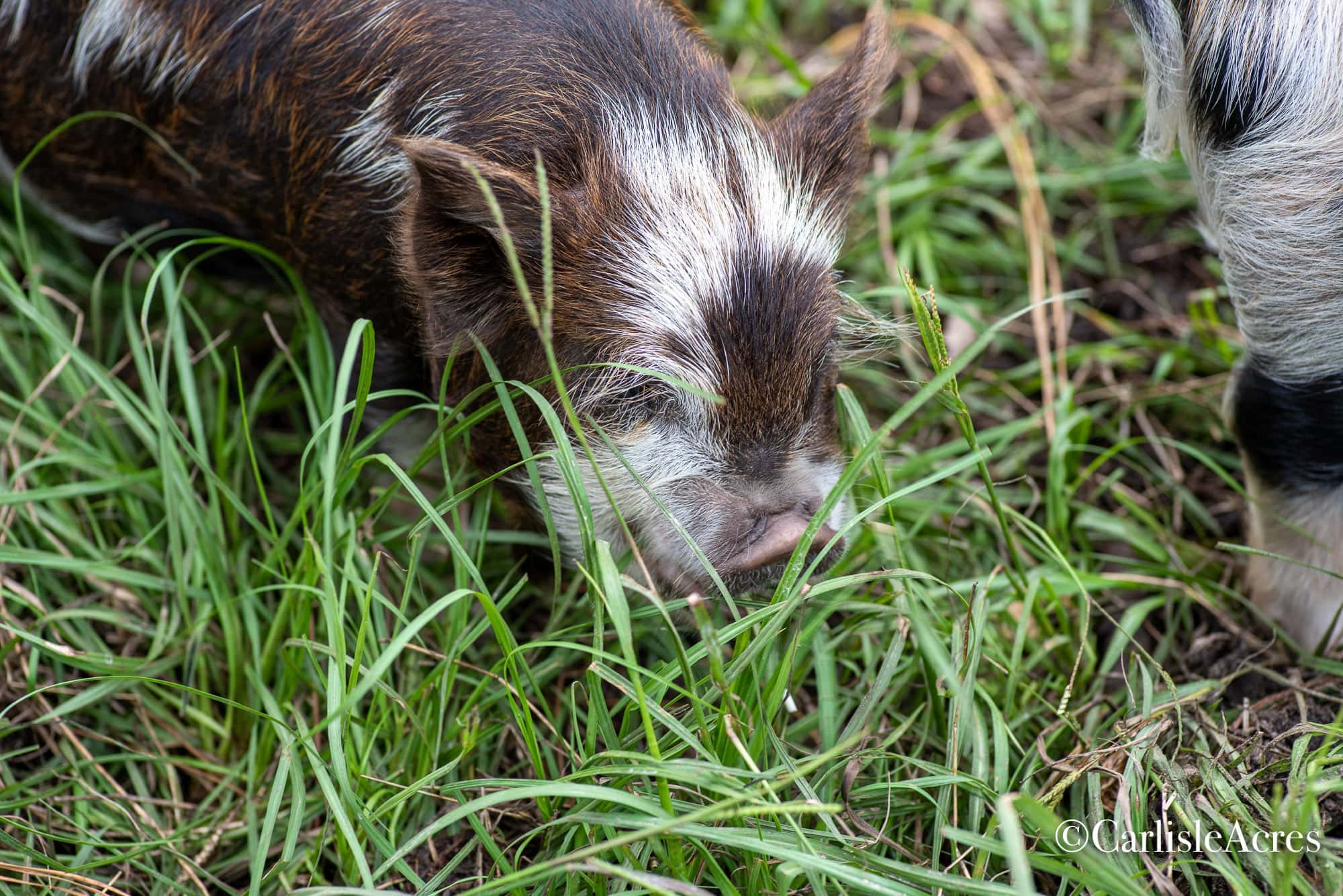 We currently have 6 breeding Boars on property with the following bloodlines. All are double wattled with the exception of 1. They all have amazing temperaments!
Current Bloodlines
When it comes to gilts and Sows we are lucky! All of our ladies are incredible! We currently have 10 gilts each with their own unique qualities.
Current Bloodlines
We Have PIGLETS!
Ophelia & Shadow welcomed 6 bouncing piglets on April 21st!
Click below to learn more!
Kunekune Projects
Check out how we made our barrel pig waterer