DIY Halloween Decor Kit Instructions & More
First of all…Thank you for buying the Halloween Sign Decor Kit. If you are just here to check it out, that is cool too! Welcome! You will find tons of extras here.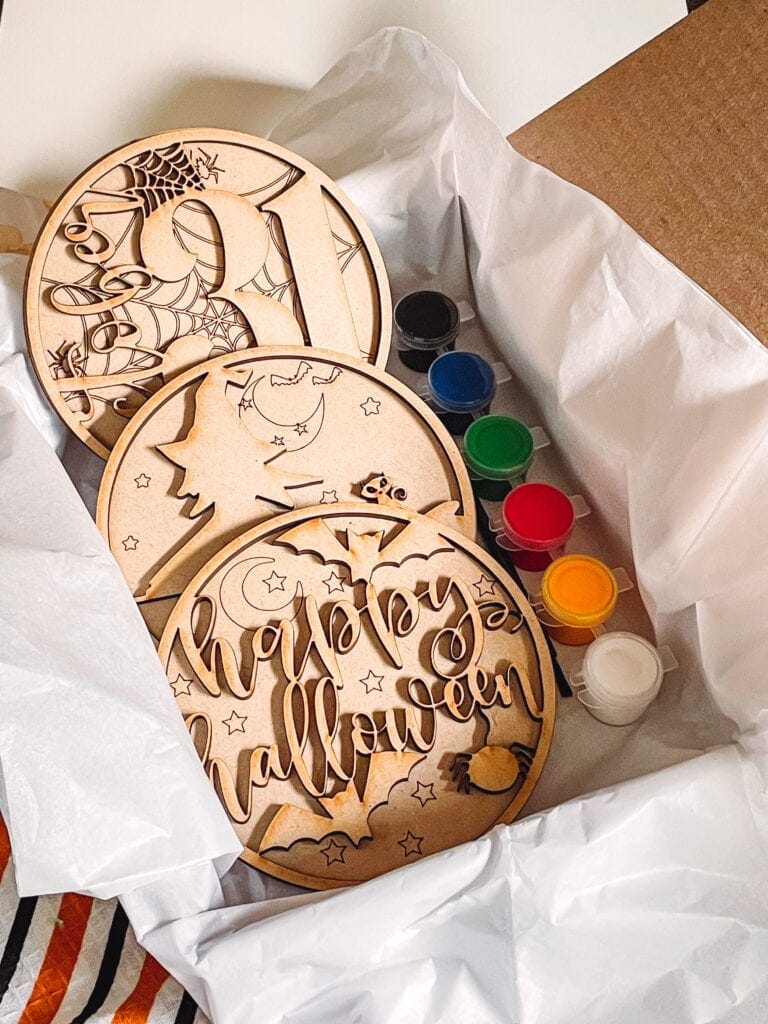 I made this kit for my teenage daughter. She loves crafting, decorating her room, and putting her own spin on things. This kit is perfect for kids, tweens, teens, and even adults. You are never too old to get crafty!
Kit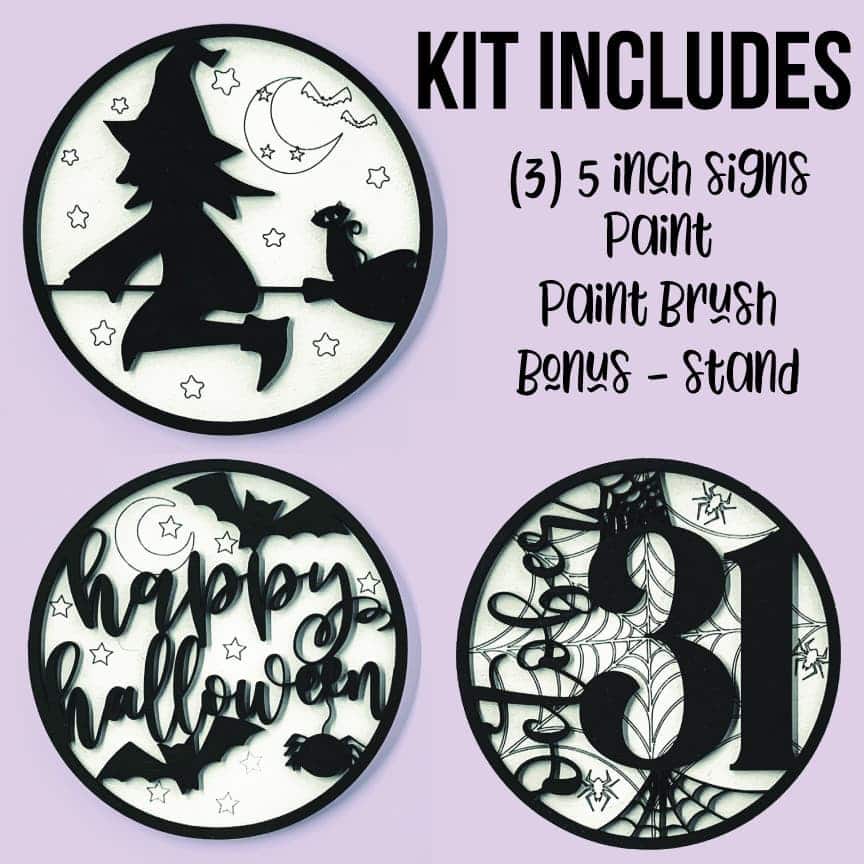 This kit includes
(3) Unique laser cut 5 inch signs
paint
paintbrush
Bonus: Stand to display your signs
You can purchase additional stands or hang your signs with command strips or 2 sided tape if you desire.
Instructions
This is a very simple kit.
Paint the signs however you choose. These are two layers so plan accordingly. I like to do the top a solid color, but it is up to you! Get creative.
Once dry use wood glue or craft glue to glue the two pieces together to create one sign. Play with the alignment before you glue so you know how you would like them placed.
When everything is dry display your new creations. These are cute as a tier tray decoration, on the wall, and so much more.
Halloween Treats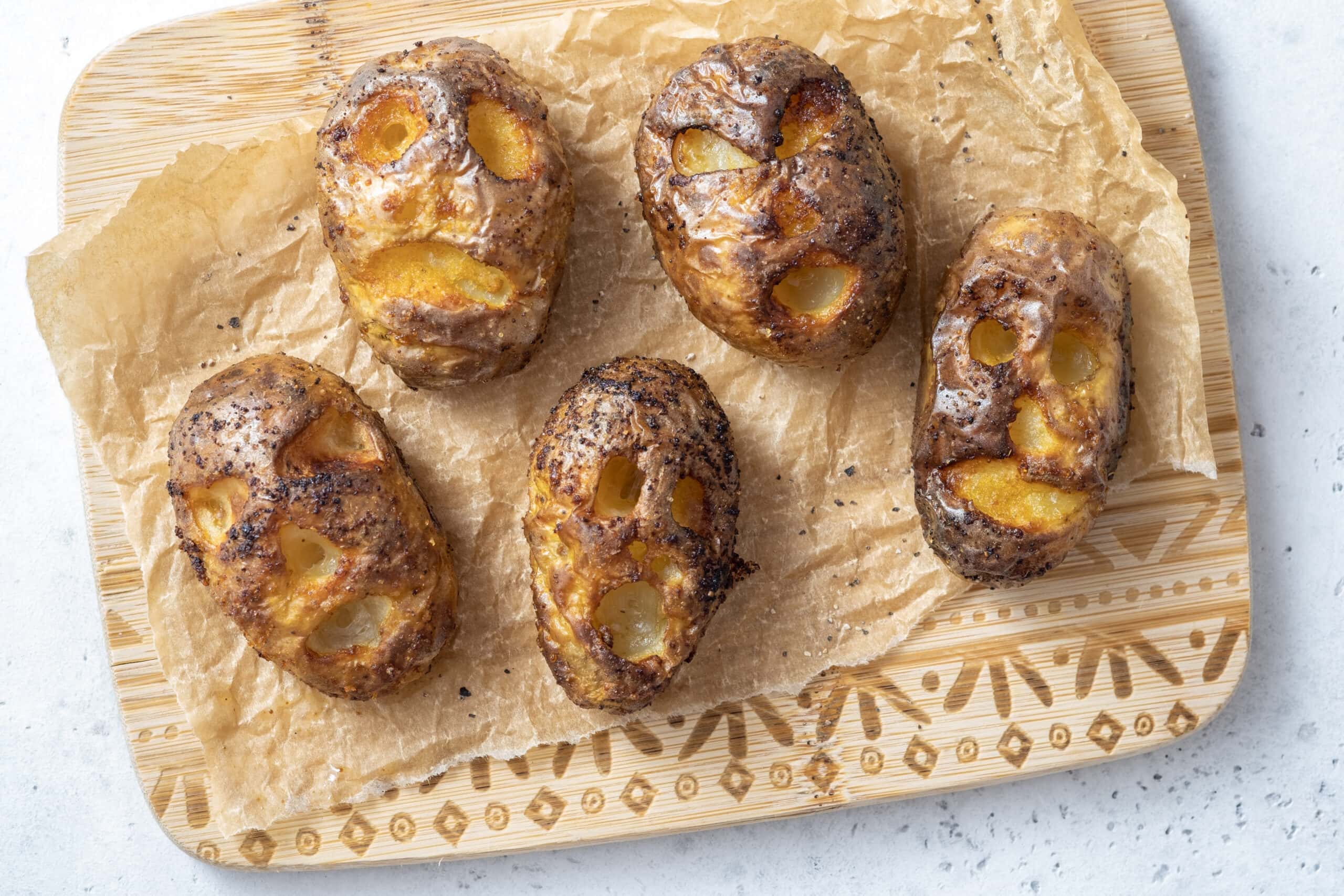 Want to try some spooky treats. These are scary easy to make!
Halloween Crafts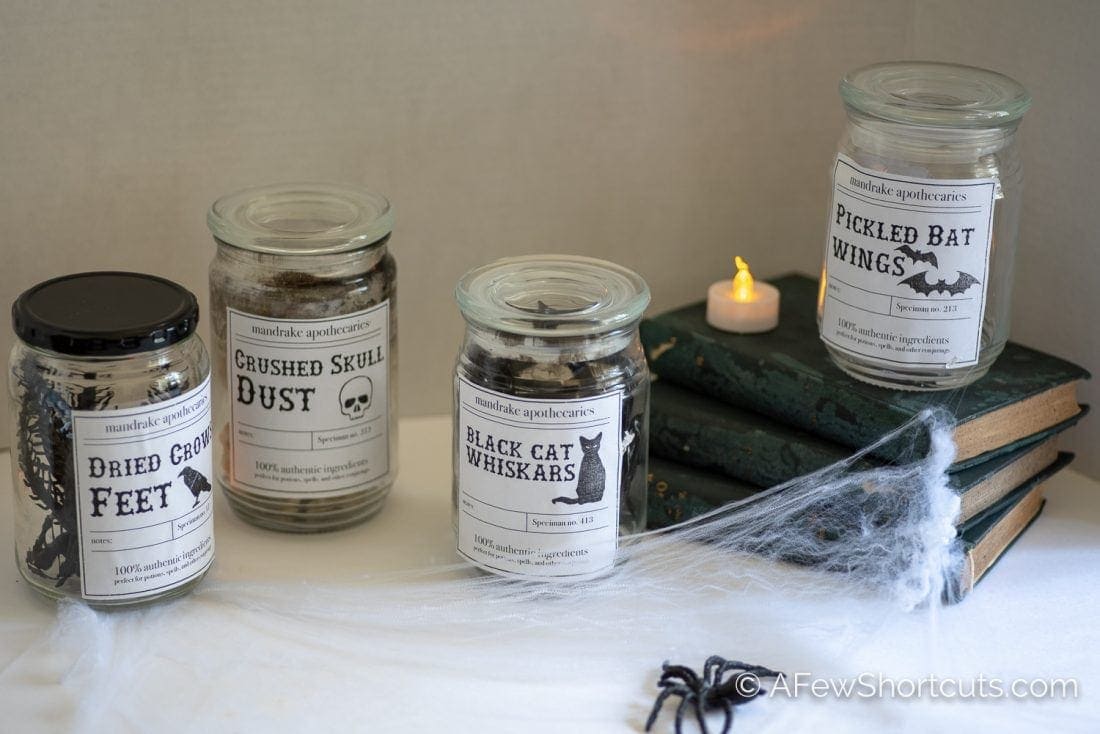 I know you love crafting. Check out a few of these simple halloween crafts!
Other Kits
We love craft kits and sharing them with you. We currently have a couple other kits in our Etsy shop and we are working on creating more to share with you.
Love Crafting
Do you love crafting as much as we do? All of our kit items are created with our Glowforge! Learn more about this laser cutter and get $500 off your own!